Retired high-performance competitor Ryan Fry of Canada has been appointed Italian national men's curling team coach.
The former Team Homan coach, who won Olympic gold with Brad Jacobs in 2014 and competed at his 14th Brier in March before announcing his retirement, will work with Joel Retornaz's Italian men's team.
FISG image
Team Retornaz has impressed since finishing out of the medals at Beijing 2022—although third Amos Mosaner scored an unexpected gold in the mixed doubles competition.
Mosaner went on to make an impact in the Curling Cares calendar, which was followed by some tremendous team performances on the ice, leading to the squad's first Grand Slam tournament victory.
"Curling has been an important part of my life and I have achieved great things thanks to the many challenges I have faced throughout my career," said Fry in a FISG statement.
"I feel extremely fortunate to have the opportunity to bring my experience and knowledge to support the FISG. The team aims for a level of absolute excellence and I am thrilled to be able to contribute in this journey that looks ambitiously to the next Olympics at home."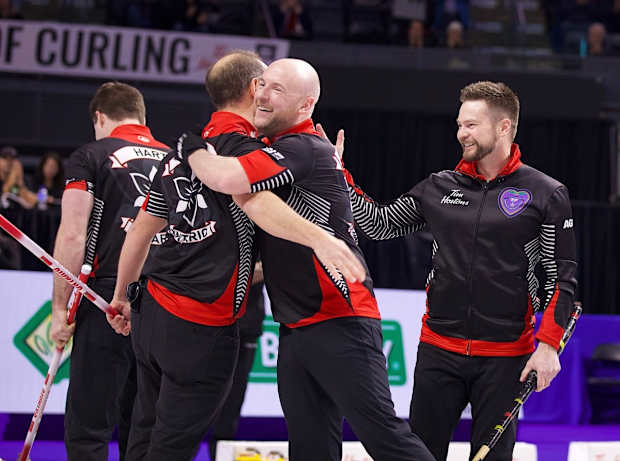 Fry finale at the 2024 Brier • Anil Mungal-The Curling News
Curling will be contested at the Milan-Cortina Olympic Winter Games in 2026, with Italian teams confirmed for the men's, women's and mixed doubles competitions as host nation.
In the same announcement, Claudio Pescia was confirmed as the head of Italian curling's high-performance program.
"I think it is a great opportunity for the boys to work with Ryan who has plenty of experience, and he can definitely bring some added value to the journey to Milano Cortina 2026," Pescia told The Curling News.
"It's also important that Joel now has a designated team coach."
Pescia was serving dual-duty as program chief and men's team coach prior to Fry's appointment.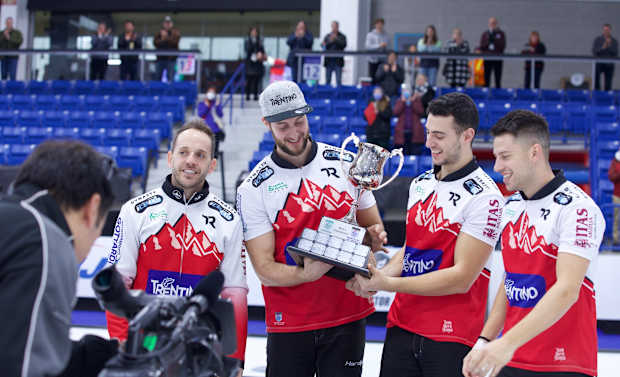 Retornaz slammed it last fall • Anil Mungal-Sportsnet
"Being in charge of the whole program, which includes women, mixed doubles and juniors, didn't allow me to focus 100 per cent on the men's team," said Pescia. "I'm confident that Ryan is a great motivator and will add a further boost to the team, and he's excited to work together with me in a collaborative manner to reach the next level.
"Despite the team achieving great results and rising in the rankings, there is a long way to go to the Winter Olympics in 2026. Expectations are high here after mixed doubles gold in Beijing and also because Italy is the host country. We need to use any possible resources."
On the women's side, the fours team skipped by Olympic mixed doubles champion Stefania Constantini will see Marco Mariani assist continuing head coach Violetta Caldart.
It was previously announced that Mariani, the longtime Italian curling coach who recently worked with Chinese athletes at Beijing 2022, will also coach Italy's national youth teams.
"I am happy to return home: I was and remain a FISG man," said Mariani. "We will work significantly on promoting the youth level and I will do my best to make the experience gained over the last few years available in the international field."