Sweden threw an undefeated record during a week of competition in Aberdeen, Scotland to capture the 2023 World Mixed Championship title.
The team of Johna Nygren, Jennie Waalin, Fredrik Carlsen and Fanny Sjoeberg demolished Spain's Sergio Vez 8-2 in just six ends of the eight-end championship final to claim gold.
Sweden • Will Palmer-WCF
The score was 2-2 after four ends before the Swedes scored devastating back-to-back three-enders for the win.
Waahlin and Fanny Sjoeberg are world junior champions from 2017, while Waahlin is also Olympic champion as the alternate player of Sweden's Anna Hasselborg women's squad in 2018
The result marks the second world mixed silver medal for the Spaniards, who lost to Canada in the 2018 championship final. Vez was once again supported by Oihane Otaegi, Mikel Unanue and Leire Otaegi.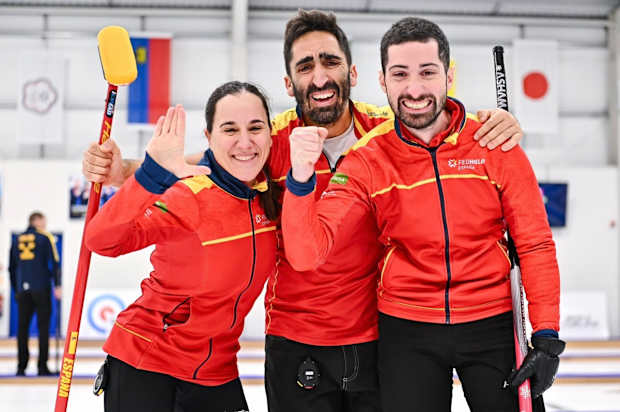 Spain • Will Palmer-WCF
The Swedes had defeated Canada's Felix Asselin 7-4 in one semifinal, while Spain clipped Norway's Steffan Walstad 4-3.
In the bronze medal game, Canada made a late comeback to reach the podium over Norway. Asselin's Quebec foursome of Asselin, Laurie St-Georges, Emile Asselin and Emily Riley took two in the seventh end and stole the final frame for the 4-3 victory.
Asselin • Will Palmer-WCF
One year ago, another Quebec team skipped by Jean-Michel Ménard scored gold at the same venue.
Twelve teams advanced to the playoff round with four teams— Sweden, Spain, Canada and Norway—undefeated at the time. Those four squads continued their run to the final four with quarterfinal victories, which saw Norway defeat Latvia 8-5, Sweden beat Belgium 7-2, Spain topple Japan 6-4 and Canada overwhelm Australia by a 7-3 count.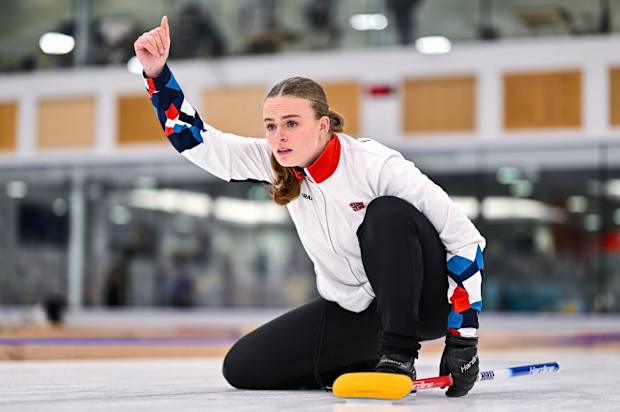 Norway's Maia Ramsfjell • Will Palmer-WCF
The qualifying round saw Belgium defeat Chinese Taipei 6-4, Australia upend USA 8-7, Latvia defeat Switzerland 6-3 and Japan edge Italy 5-4.
Thirty-four teams competed in total.