Welcome to the first in-season edition of theScore's 2023-24 Vezina Trophy rankings, a monthly look at the top goaltenders across the NHL.
Small sample sizes made for stiff competition on our list, and early-season rankings always feature names you might not necessarily expect. For example, only two netminders from our preseason rankings made the cut one month later.
It's a long season, though, so there's plenty of time left for the true contenders to separate themselves from the pretenders.
GSAA = Goals saved above average
GSAx = Goals saved above expected
5. Igor Shesterkin, Rangers
Preseason rank: 5th
| Record | GAA | SV% | GSAA | GSAx |
| --- | --- | --- | --- | --- |
| 6-2-0 | 2.36 | .913 | 1.37 | 4.13 |
Shesterkin's stats aren't quite as sparkling as the others on this list, but two anomalous starts out of eight cratered his early numbers. Still, he's tied for second in the league in wins and has been an instrumental piece of the Rangers' strong start, posting a .946 clip in New York wins.
The 2022 Vezina winner's track record across his five NHL seasons indicates his numbers will climb as the season progresses, and if the Blueshirts remain in the mix to win the Metropolitan Division, Shesterkin's pedigree is likely to go a long way in convincing voters.
4. Adin Hill, Golden Knights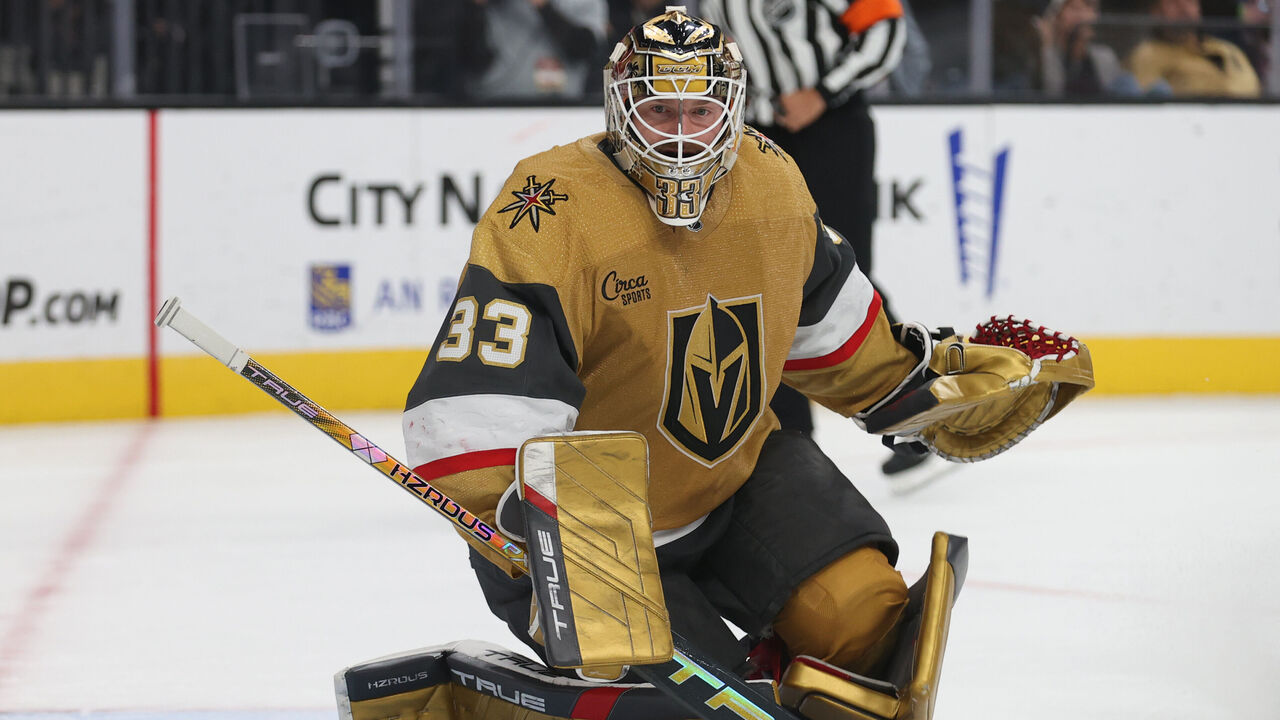 Preseason rank: N/A
| Record | GAA | SV% | GSAA | GSAx |
| --- | --- | --- | --- | --- |
| 6-0-1 | 1.81 | .938 | 6.62 | 7 |
Hill is out to prove his march to the Stanley Cup this past spring was no fluke and that he's worth the $9.8-million extension he inked over the summer. The 27-year-old hasn't lost in regulation yet and ranks third in save percentage among goalies to play five games while sitting fifth in GSAA and seventh in GSAx. He's been a rock for a Golden Knights squad that surprisingly ranks 22nd in expected goals share at five-on-five.
Logan Thompson has also been sensational between the pipes for Vegas so far, but Hill owns advantages in all relevant statistics and has played more minutes.
3. Jake Oettinger, Stars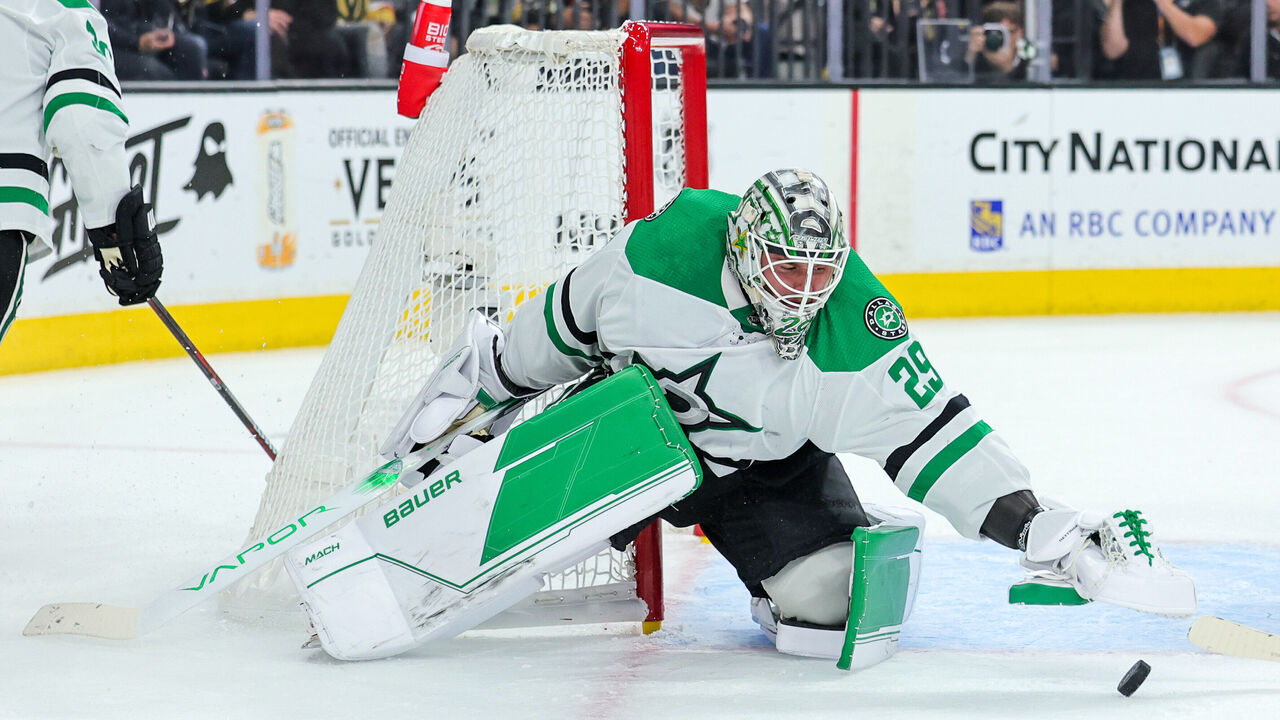 Preseason rank: 2nd
| Record | GAA | SV% | GSAA | GSAx |
| --- | --- | --- | --- | --- |
| 5-2-1 | 2.11 | .933 | 7.32 | 7.23 |
We ranked Oettinger second in our preseason prognostication, and while he's had an impressive opening month, he's lost head-to-head against both netminders ahead of him. His case is cut and dry: He ranks no worse than fifth in any of the stats listed in our charts and is backstopping a deep Dallas squad with legitimate Stanley Cup aspirations. Oettinger is a rising star in the league and was one of the favorites to win the award before the season started. If he remains healthy, he should be in the mix right until the end.
2. Jeremy Swayman, Bruins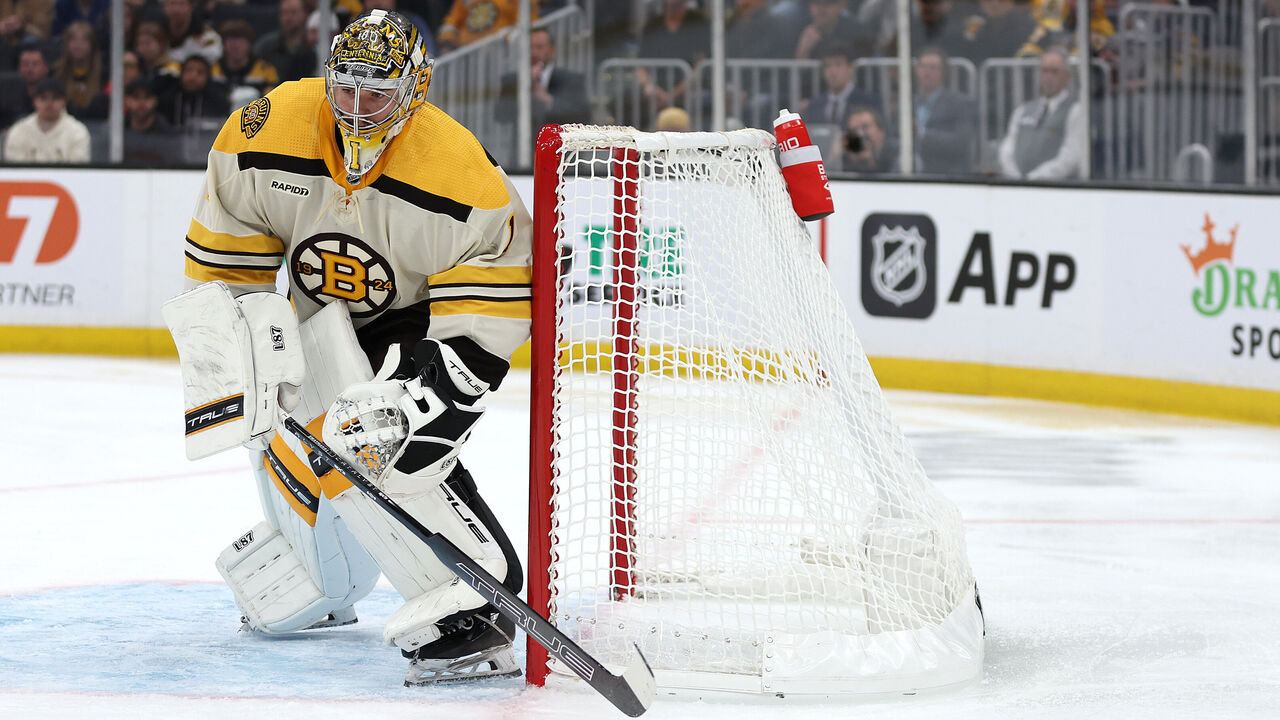 Preseason rank: N/A
| Record | GAA | SV% | GSAA | GSAx |
| --- | --- | --- | --- | --- |
| 6-0-0 | 1.49 | .952 | 8.61 | 9.78 |
Swayman's technically No. 2 on the Bruins' goaltending depth chart, but he's outplayed partner Linus Ullmark – who also has fantastic numbers – by a decent margin in the same amount of starts. It feels like Boston's reached a point where it may have to consider a 50-50 split going forward after Ullmark earned 49 starts to Swayman's 37 a season ago. Games played is often a big factor in Vezina votes, but Ullmark was able to win the award in 2023 despite a relatively low number of starts. Could it happen for Swayman, too?
We recognize it's early in the campaign and that Swayman's playing time is likely to go down if he hits any sort of rut, but his body of work to date can't be ignored. He hasn't allowed more than two goals in any appearance yet, leads the NHL in save percentage and goals against average, and slots second in GSAA as well as GSAx. Until he shows signs of slowing down, it's difficult to imagine the Bruins limiting Swayman's starts.
1. Thatcher Demko, Canucks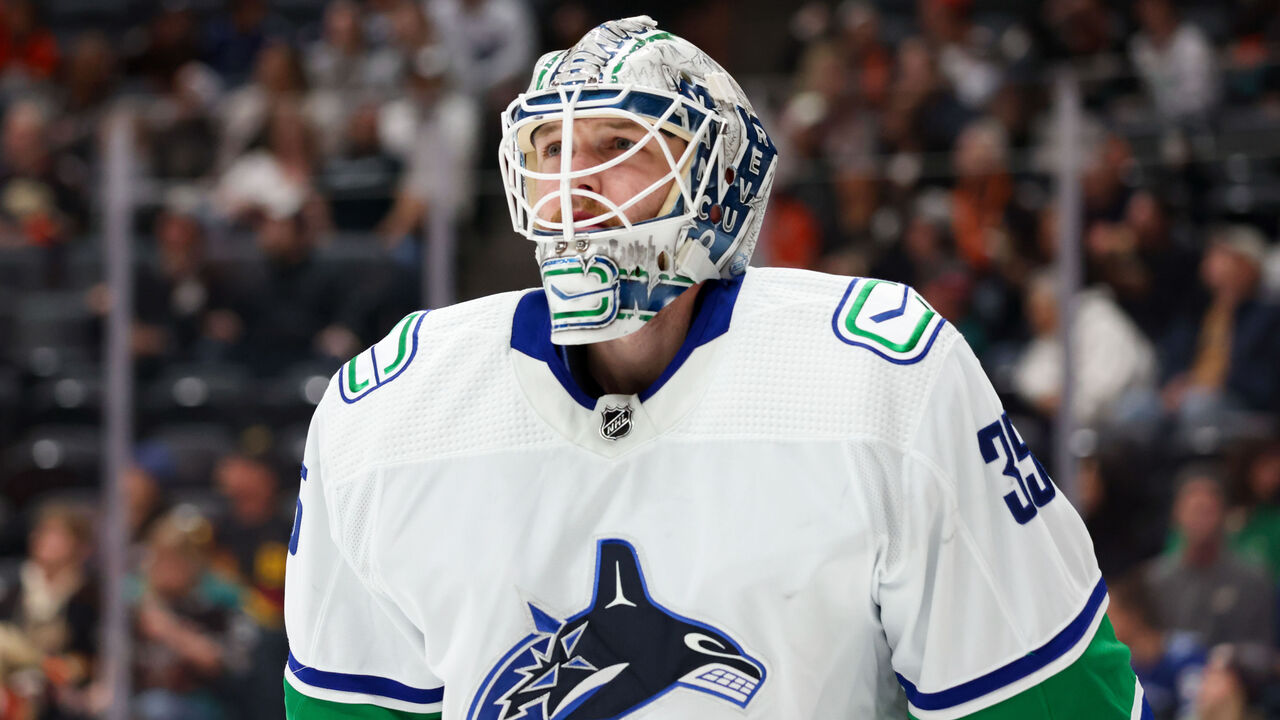 Preseason rank: N/A
| Record | GAA | SV% | GSAA | GSAx |
| --- | --- | --- | --- | --- |
| 7-2-0 | 1.61 | .948 | 11.34 | 15.01 |
A healthy Demko has been a revelation for the Canucks, who are off to a blistering start on the strength of having a No. 1 goalie again. Demko's 2022-23 was derailed by a major groin injury, and he appears set on making up for lost time. The soon-to-be 28-year-old trails only Swayman in goals against average and save percentage but leads the advanced stats listed above – which highlight his impact on Vancouver's success – by a significant amount. Demko's also posted two shutouts in nine starts so far.
Underlying numbers suggest Vancouver will come back down to earth, but the Canucks have built a nice cushion in the standings already. If Rick Tocchet's crew makes the playoffs on the back of Demko's comeback season, it's difficult to imagine a scenario where he's not a Vezina finalist by season's end.
Honorable mentions: Cam Talbot (Kings), Jordan Binnington (Blues)
(Stats source: Evolving-Hockey)