UFC 294 is in the books, so it's time to put on our matchmaker hat.
Among the highlights of Saturday's pay-per-view event were Islam Makhachev retaining the lightweight title, Khamzat Chimaev earning the biggest win of his career, and an important light heavyweight bout ending in a bizarre no-contest.
Here's what should come next for the notable fighters who competed in Abu Dhabi, United Arab Emirates.
Islam Makhachev
Result: Defeated Alexander Volkanovski by first-round knockout
Should fight: Charles Oliveira
In the days since Makhachev closed the Volkanovski chapter of his career at UFC 294, it's been a two-way race between Oliveira and Justin Gaethje for the right to challenge him next.
Neither is a bad call. Of course, Oliveira was supposed to have his rematch against Makhachev this past weekend before pulling out with an injury 11 days out. Makhachev beat Oliveira, a former lightweight champion, via second-round submission in October 2022 to win the vacant belt. But Oliveira earned another title opportunity by finishing top contender Beneil Dariush in May.
Gaethje, on the other hand, is a fresh matchup for Makhachev. He's coming off a July knockout win over Dustin Poirier in which he avenged a 2018 loss and also captured the mythical BMF title. There's also a bit of a storyline here, as Gaethje challenged Makhachev's mentor Khabib Nurmagomedov for the 155-pound championship in 2020, ultimately coming up short.
As of Saturday, UFC president Dana White was leaning toward rebooking Makhachev-Oliveira 2, and that's the right matchup to make. Makhachev-Gaethje is fun and could happen in the foreseeable future, but Oliveira should be next. He had a quick but fairly dominant reign as lightweight champ, and he deserves to have another go at Makhachev.
Alexander Volkanovski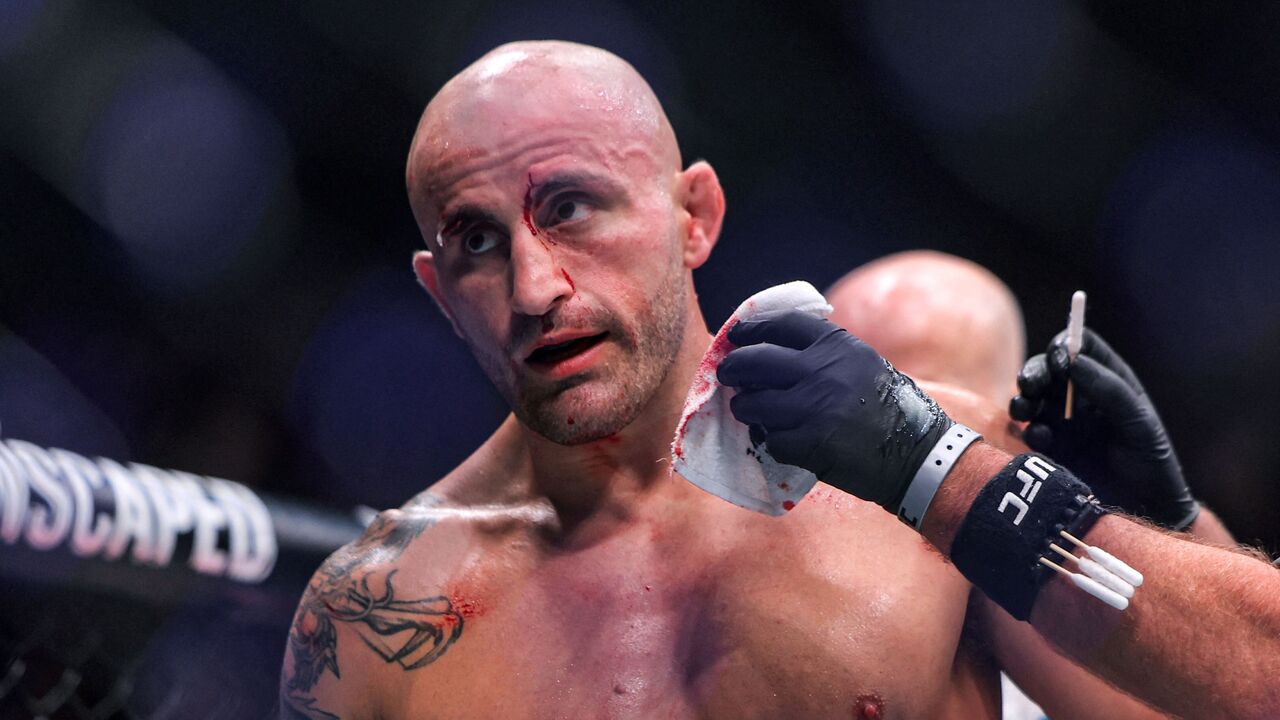 Result: Lost to Islam Makhachev by first-round knockout
Should fight: Ilia Topuria
Volkanovski is still the UFC featherweight champion and will defend his title in his next outing. He's beyond eager to get back in the Octagon quickly and wants to fight surging contender Topuria in January.
That timeframe would be a bad idea.
Volkanovski should take several months off after Makhachev obliterated him with a head kick in what was the Australian's first stoppage loss in the UFC and second ever. Think about this: Volkanovski hadn't been knocked out since his fourth pro bout in 2013. And he's been very active, competing three times in 2023. Volkanovski needs to ensure he's at his best next time, meaning he needs to rest.
As far as an opponent, though, Topuria makes the most sense by a landslide. He's 26 years old and looks like the future of the division. Topuria most recently dominated former interim title challenger Josh Emmett in a June main event. Depending on when Volkanovski, his team, and doctors choose to fight next, we could end up seeing an interim title fight, perhaps between Topuria and Max Holloway. In that case, Volkanovski would fight the winner.
In an ideal scenario, the UFC waits to book Volkanovski-Topuria for the early summer.
Khamzat Chimaev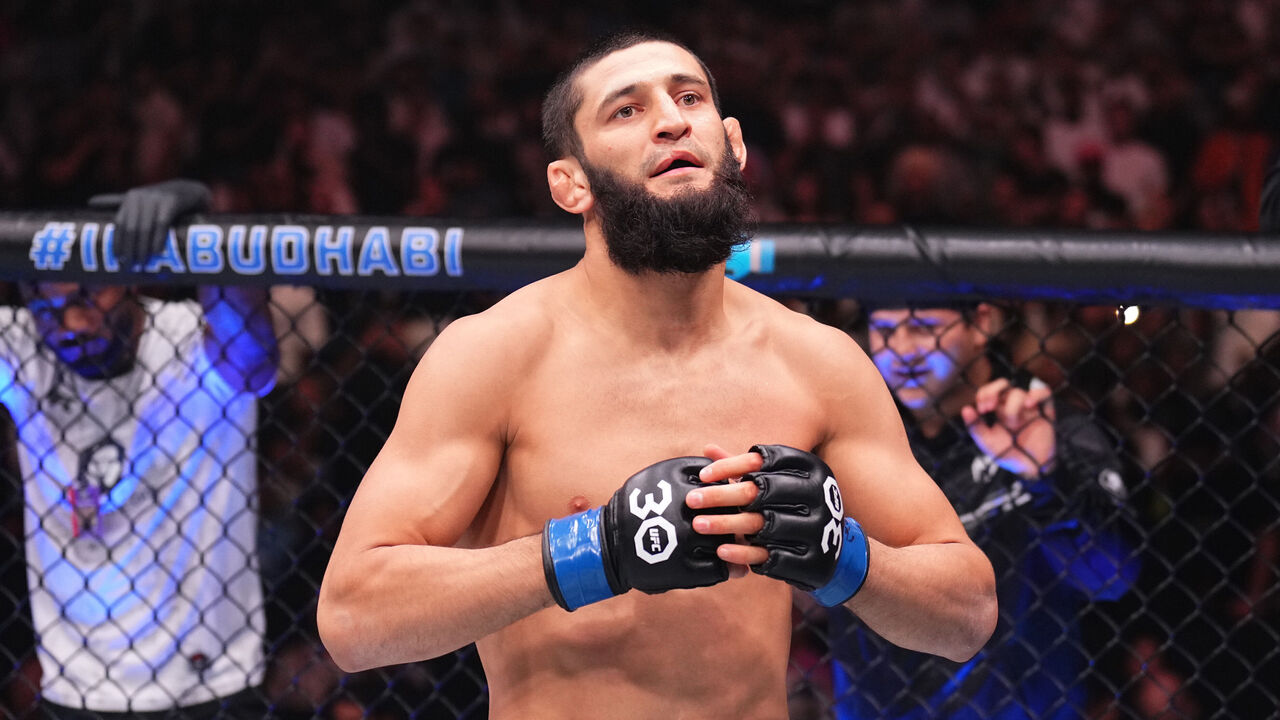 Result: Defeated Kamaru Usman by majority decision
Should fight: Paulo Costa
White declared Chimaev-Usman a No. 1 contender bout after announcing Usman had stepped in for Costa on 10 days' notice. The winner would get the next title shot against middleweight champion Sean Strickland. White admitted part of that was to thank Usman and Chimaev for agreeing to a short-notice bout.
After Chimaev narrowly beat Usman, White confirmed he wanted to book the Strickland fight. Strickland said he's willing to accept. It seems like it'll happen.
But should it?
Chimaev was fighting at middleweight for the first time since 2020; Usman had never competed at 185 pounds until Saturday. Usman was riding a two-fight losing streak going into the fight. And one judge scored the fight a draw. Perhaps most importantly, Chimaev has yet to beat a ranked UFC middleweight.
How does that warrant a title shot over No. 1-ranked middleweight Dricus Du Plessis, who's three months removed from a massive TKO win over former champ Robert Whittaker? If we're going by merit, it doesn't. At all.
Chimaev should have to prove himself once more – against a top middleweight – before challenging for gold, and his original UFC 294 opponent, Costa, still makes for a great matchup.
Kamaru Usman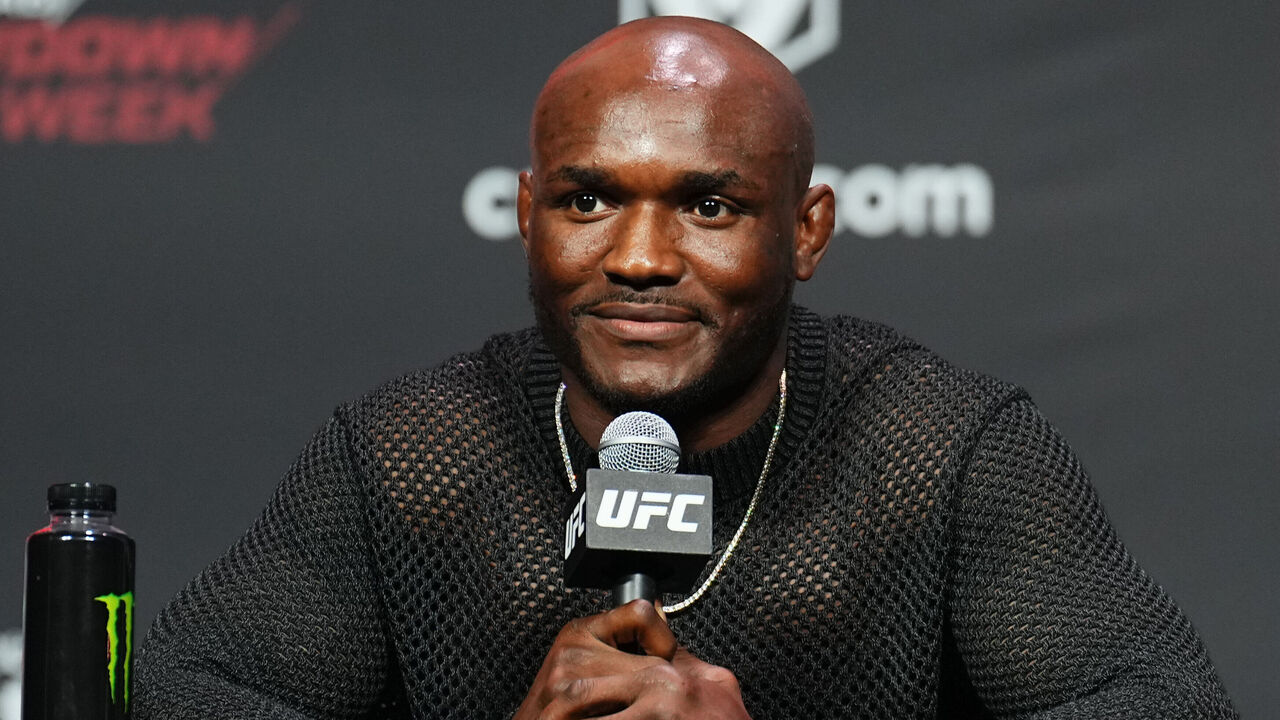 Result: Lost to Khamzat Chimaev by majority decision
Should fight: Vettori or Rakhmonov-Thompson winner
If Usman's stock changed at all after UFC 294, it went up, not down. The former welterweight champion won one, maybe two rounds against a younger, surging contender who had the advantages of a full training camp and having been adjusted to middleweight.
Now Usman can choose: Stay at 185 pounds or go back to 170. This is where things get interesting.
Leon Edwards defends the welterweight title against Colby Covington at UFC 296 on Dec. 16. Usman has shared a significant amount of Octagon time with both men. Usman beat Covington twice as champion, in 2019 and 2021. Usman dropped the title to Edwards in 2022 and then lost a trilogy fight in March.
If Covington wins the title, Usman will eagerly seek a trilogy fight with his rival. Of course, Usman doesn't deserve a title shot coming off three straight losses. But there's a chance White and Co. would at least consider Covington-Usman 3 given how the UFC operates – Covington hasn't fought since March 2022, is 2-2 in his last four bouts, and is still challenging Edwards next.
But in these parts, we go by merit. If Usman wants to return to 170 pounds, he could face the winner of Shavkat Rakhmonov versus Stephen Thompson – also booked for UFC 296 – as somewhat of a title eliminator. This would allow No. 2 contender Belal Muhammad to get a long-awaited title shot against the Edwards-Covington winner.
If Edwards wins, then there's no doubt Usman should stick around at middleweight and see how it goes with a full camp. Based on his performance against Chimaev, there's a reasonable chance he'd beat more of the top-15 fighters than not. Whittaker and Marvin Vettori are fun options, with a slight lean toward Vettori as a more winnable matchup.
Magomed Ankalaev and Johnny Walker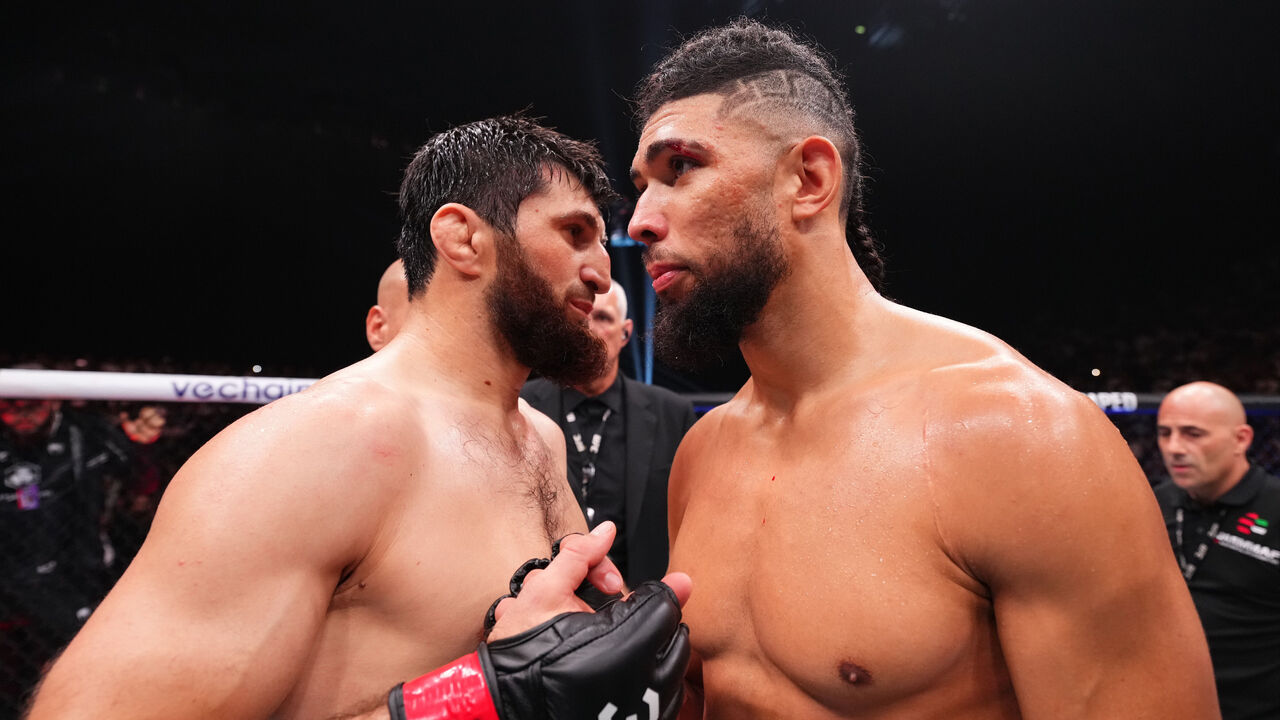 Result: Ankalaev vs. Walker ended in no-contest (doctor's stoppage)
Should fight: Each other
Crazy things happen in Ankalaev fights, eh?
There's no other option but to run back Ankalaev-Walker after Saturday's pivotal matchup controversially came to a halt in the first round due to an illegal knee.
Ankalaev and Walker were potentially fighting for a crack at the 205-pound belt. Former champion Jiri Prochazka and Alex Pereira are squaring off at UFC 295 on Nov. 11 for the vacant title. And no one – other than Jamahal Hill, who'll likely still be out for a while with a severe injury – deserves to face the winner more than either Ankalaev or Walker.
Walker appears fine after absorbing the illegal blow – despite the cageside doctor being quick to call off the fight. The UFC should book the rematch soon with the hope it gives the division some much-needed clarity.
Ikram Aliskerov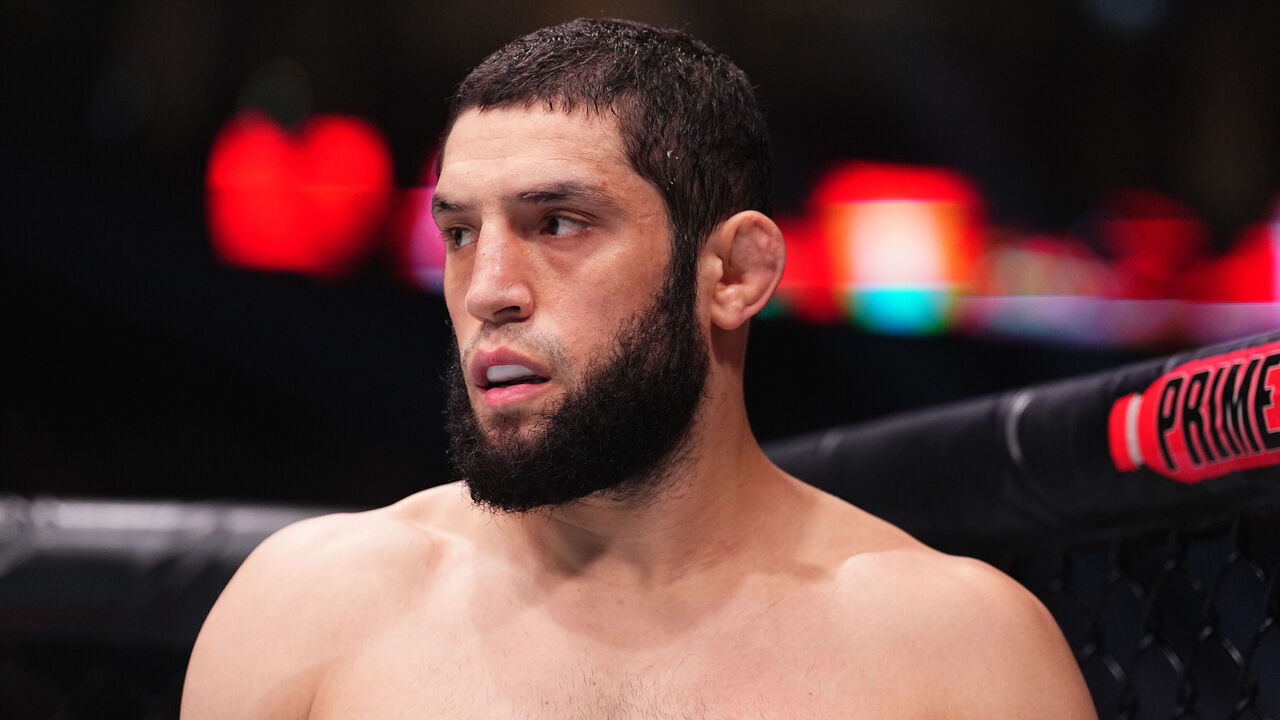 Result: Defeated Warlley Alves by first-round knockout
Should fight: Roman Dolidze
Aliskerov is now 2-0 in the UFC with a pair of first-round knockout finishes, and he deserves a significant step up in competition.
The Russian fighter looks like he could be a player at 185 pounds in no time – and perhaps for a long time. He doesn't seem like the kind of prospect who needs to take things slowly, so let's give him a big test and find out if he's ready.
Dolidze, ranked No. 7, is looking for a new opponent after Jared Cannonier fell out of their Dec. 2 matchup due to injury. Dolidze is likely hoping to get another big name, but there aren't too many options available. Plus, Dolidze is coming off a loss to Vettori, so he can't be too greedy.
A matchup between Dolidze and Aliskerov gives an up-and-comer a shot at the top 10, and it gives a semi-established contender a shot at getting back on track, defending his No. 7 spot, and adding a big-time prospect to his resume.