Ultra Swim Swimmer of the Month is a recurring SwimSwam feature shedding light on a U.S.-based swimmer who has proven themselves over the past month. As with any item of recognition, Swimmer of the Month is a subjective exercise meant to highlight one athlete whose work holds noteworthy context – perhaps a swimmer who was visibly outperforming other swimmers over the month, or one whose accomplishments slipped through the cracks among other high-profile swims. If your favorite athlete wasn't selected, feel free to respectfully recognize them in our comment section.
Paige Madden continued her upward trajectory heading into the Olympic year, delivering a very impressive performance at the Pan Am Games to earn Swimmer of the Month honors.
Madden, who announced her move to the Arizona State pro group two months ago, walked away with four medals at the Games, three of which were gold and two of which came individually.
In the women's 400 freestyle, Madden established an early lead and managed to fend off a late push from three swimmers to win gold in a time of 4:06.45, her fastest clocking since the Tokyo Olympics, to smash the previous Games Record of 4:08.42 set by Canadian Emily Overholt in 2015.
Madden went on to win gold in the 800 free in 8:27.99, a new lifetime best by nearly four and a half seconds.
The 25-year-old also anchored the U.S. to gold in the women's 800 free relay, running down the Brazilian team with a 1:58.50 split to touch 1st in a time of 7:55.26, and she added a silver medal after swimming a prelim leg of the mixed 400 free relay for the Americans.
After a successful NCAA career at Virginia, Madden broke through internationally at the Tokyo Olympics in 2021, winning silver on the women's 800 free relay while also making an individual final at the Games in the 400 free.
After an up-and-down past couple of years that includes revealing her battle with Hashimoto's disease, moving to Loughborough University last year, and then ultimately landing at ASU this summer, things are trending in the right direction as she gears up to vie for a second straight Olympic berth.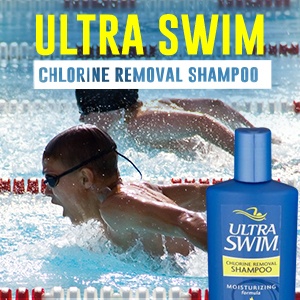 Ultra Swim is the shampoo made for swimmers. It gently removes harmful chlorine, and prevents damaged hair. So swim all you want, without sacrificing your hair.
See all Ultra Swim Products here
Buy Ultra Swim at these locations
Ultra Swim is a SwimSwam partner.