Novak Djokovic mustered every ounce of his experience as he overcame Carlos Alcaraz 6-3 6-2 in an enthralling semi-final at the Nitto ATP Finals.
Djokovic, the world No. 1, was bidding to exact revenge on the Spaniard, who beat him in the Wimbledon final last summer, and the Serbian's significant indoor nous proved to be his winning formula, as he earned a place in Sunday's final against home favourite Jannik Sinner,
who defeated Daniil Medvedev earlier on Saturday
.
"Today, it was a great showcase to myself that in important moments, I need to step in and swing through the ball, and hopefully I'll be able to do that tomorrow and bring my A-game," Djokovic said post-match.
Looking ahead to his encounter with the Italian world No. 4 on Sunday, the Serbian said: "We played a couple of nights ago, 7-6 in the third. He played a great match, I played well also, but should have stepped it up in some moments."
In an encounter that every tennis fan craved, it seemed as though Alcaraz's youthful exuberance was his downfall, as he spurned numerous break point and winner opportunities, both of which proved costly against one of the greatest to ever play the game.
Djokovic faced early pressure in his service games as Alcaraz racked up two break points, but a big second serve from the Serb and an Alcaraz forehand unforced error saw the chance quickly disappear.
The Spaniard was up 0-30 at 2-2 on the Djokovic serve, but the US Open champion held his nerve once more. Twice Alcaraz had threatened, twice Djokovic held firm to keep his nose ahead on the scoreboard.
Sloppy Alcaraz unforced errors kept creeping into the 20-year-old's play, as a simple hold for Djokovic quickly became 5-3, with the Serbian stepping in to dictate the point off Alcaraz's second serve. The Spaniard crashed a backhand into the net to gift the eight-time ATP Finals champion the break.
Beautiful net play put Djokovic within two points of a one-set lead, and a massive serve out wide that Alcaraz didn't even attempt to return sealed the deal, with the world's top dog nicking first blood at the sit-down.
Alcaraz had averaged a first-serve percentage of 82%, but he found himself constantly on the defensive following the Djokovic return, with the youngster often opting to serve to the Djokovic backhand.
Alcaraz went more aggressive in the second set, stepping inside the baseline to dictate, and a brilliant cross-court forehand winner brought up his first hold opportunity, which he put away with an ace.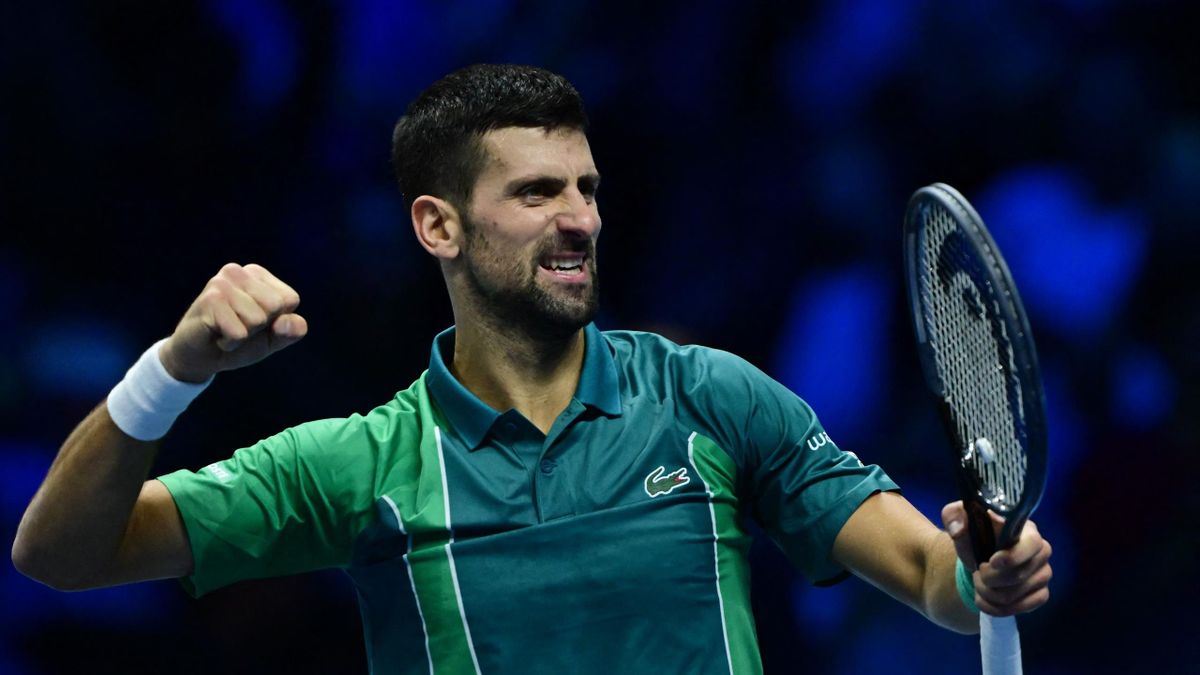 Djokovic seemed desperate to evade the Alcaraz forehand, and after a comfortable hold to restore second-set parity, a laser-like Djokovic backhand had Alcaraz scrambling, planting a volley into the net, and after much to-ing and fro-ing, a lasso-like forehand was skied by the Spaniard, giving Djokovic another break and a real foothold in the second.
The world No.1 backed it up with another solid hold, and with some difficulty, Alcaraz repeated the feat to keep himself within one game.
A crazy game ensued thereafter with two Alcaraz break points, his first in the second set, going begging for the ATP Finals debutant, as a big first serve from Djokovic averted the first danger, before an absurd forehand winner cross-court from the Serb brought it back to deuce. He ripped a winner out of the sky to finally hold, and with Alcaraz's confidence shattered, Djokovic went in for the kill.
A tired Alcaraz forehand into the net brought up 0-30 in a flash, before an exceptional exchange on Djokovic's third break opportunity was ended abruptly by another Alcaraz forehand unforced error, prompting the Spaniard to throw his racquet in disgust, and have Djokovic raise both arms in celebration.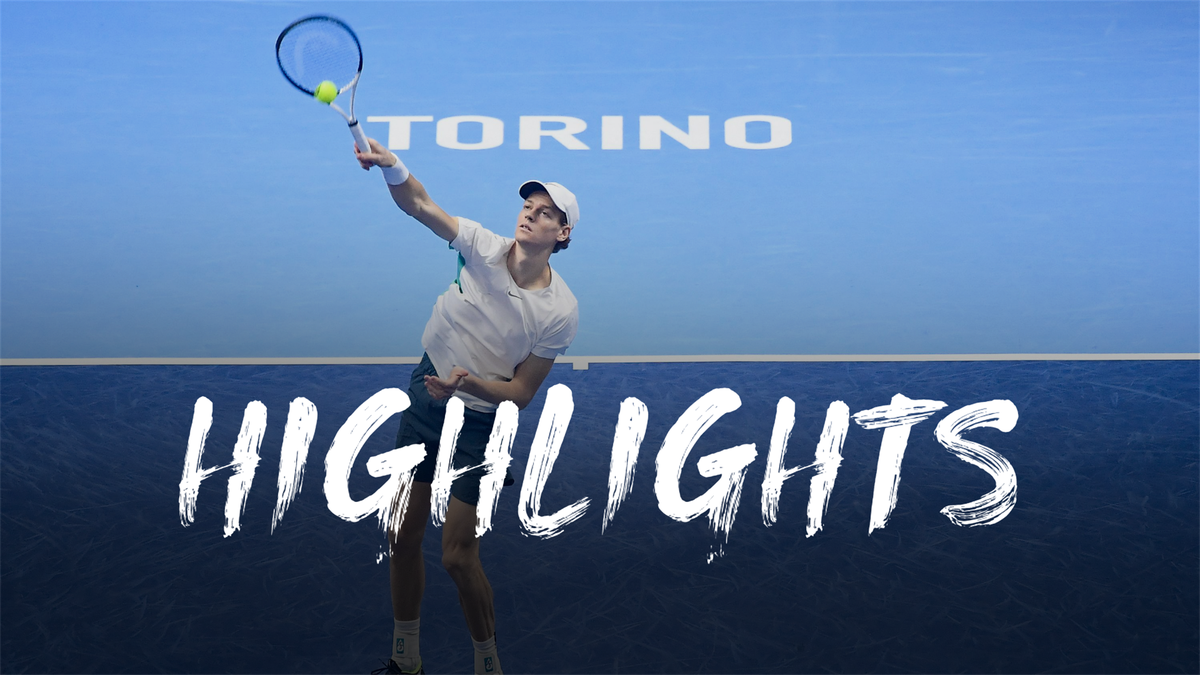 Three match points followed not long after, and Djokovic took the second to cap off his masterclass, and book his place in Sunday's final.
Stream the 2024 Australian Open live and on demand on
discovery+
.