With Major League Baseball free agency in full swing, theScore's MLB editors Michael Bradburn, Josh Goldberg, Bryan Mcwilliam, Simon Sharkey-Gotlieb, and Brandon Wile answer some of the biggest questions heading into the offseason:
Which FA would you want to sign if you're a GM?
Yoshinobu Yamamoto: The Japanese star is one of the offseason's most intriguing free agents. At just 25 years old, Yamamoto is entering his prime and appears poised to pitch his peak years in North America. The right-hander dominated in Japan, posting a microscopic 1.82 ERA over seven seasons in Nippon Professional Baseball. There is always a degree of risk with a pitcher from Japan adjusting to the big leagues, but the performance of New York Mets right-hander Kodai Senga in his rookie season should help alleviate a lot of those concerns. Senga landed a five-year, $75-million contract from the Mets last offseason but was entering his age-30 season. Yamamoto is five years younger with a proven track record of success and the possibility that he has another level to reach. He could land the biggest contract of any starting pitcher this winter. – Goldberg
Shohei Ohtani: Every front office wants a player like Ohtani. He's one of the game's most gifted talents and a marketing dream. The 29-year-old just claimed his second AL MVP, guided Japan to a World Baseball Classic title, and has graced the covers of GQ, Sports Illustrated, and TIME since arriving in North America. Ohtani won't pitch until 2025 after undergoing elbow surgery, but he should hit without restrictions next season. That bodes well for clubs, considering he led the AL in home runs and OPS. Of course, there's serious risk in signing any player long term, and the likely record-setting price tag will scare off most teams, but it's not often you have an opportunity to sign a generational player in their prime. And if there ever was a player worth the risk, it's Ohtani. – Mcwilliam
Josh Hader: Signing elite closers is a luxury only some teams can afford, but for those contenders, landing Hader should be a top priority. Few free agents available this winter can tip the scales of a pennant race quite like a 29-year-old lefty who's capable of entering a game during its highest-leverage moment and striking everyone out. Since breaking into the majors in 2017, the five-time All-Star struck out 42.2% of batters faced – the highest of any pitcher during that span. Yes, better than Edwin Díaz's 40.2% mark that helped land him a record-breaking $102-million contract. Expect Hader's deal to fall in that neighborhood. – Bradburn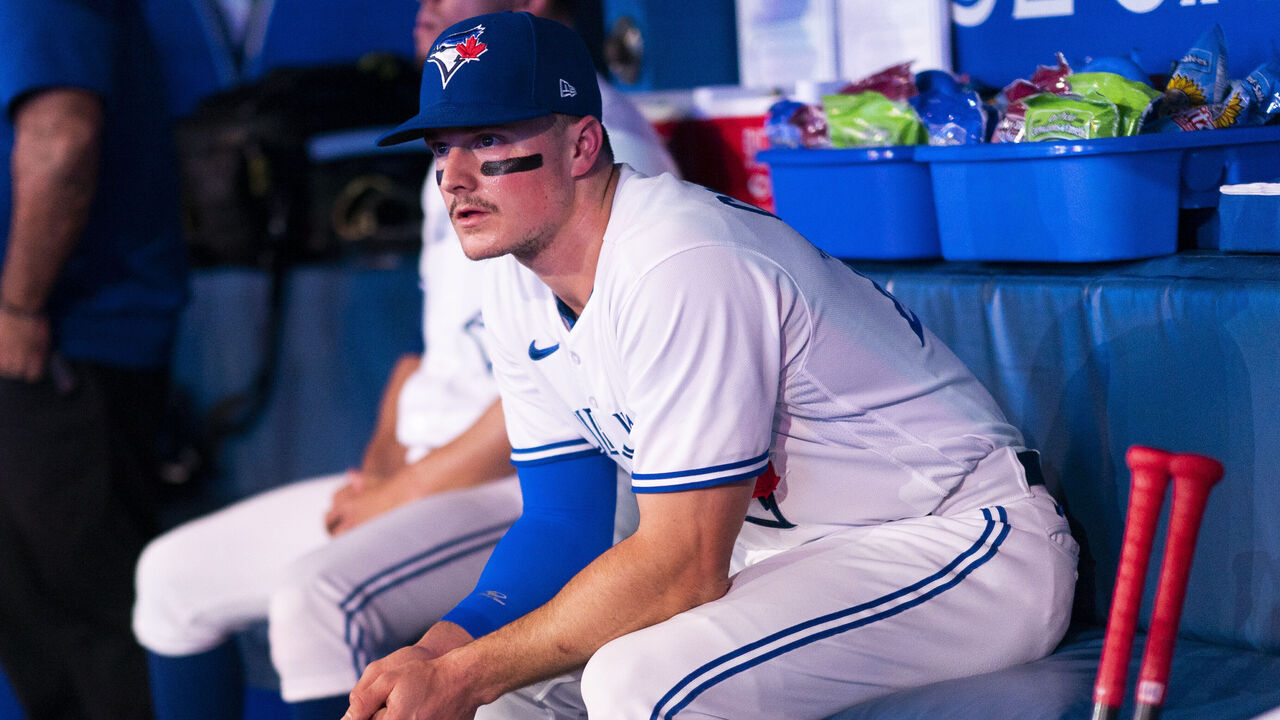 Which high-profile FA would you stay away from?
Matt Chapman: It's entirely reasonable to call Chapman one of the top three available position players this winter, but that isn't as big a compliment as it seems. Chapman started his 2023 season on fire, hitting .384/.465/.687 in April and leading the majors in fWAR during the first month. From May 1 on, however, he posted an 84 wRC+ – worse than all but seven qualified players over that span – while slugging .361. Chapman still scorched the ball when he hit it – he was in the top 2% of exit velocity – but his contact and home-run rates dipped this year while his already high K-rate spiked. As a defensive player, the reigning AL Gold Glove third baseman has a ton of value, and that's not likely to change – although those post-April offensive numbers remain worrisome. Chapman will likely find his big payday somewhere since high-end free-agent options are scarce this year, but this past season showed why teams pursuing him should do so with caution. – Sharkey-Gotlieb
Jordan Montgomery: No free agent boosted their value during the postseason like Montgomery. The left-hander played a pivotal role in the Rangers winning the World Series, posting a 2.90 ERA across six appearances. That performance will likely get him paid like an ace when he's more of a solid No. 3 starter on a contender. Montgomery is coming off a career-high 188 2/3 innings, plus another 31 postseason innings. That heavy workload may be a concern considering it's the first time he's ever thrown more than 180 innings. There are multiple ways to be an effective starter, and Montgomery has gotten by despite a lack of strikeouts. He posted a 21.4% strikeout rate in 2023 – the second-lowest mark of his career – and has been striking out fewer batters per year in each of the last three seasons. As he continues to age, and his velocity continues to decline, can he still be as effective without missing bats? Good value for Montgomery would be in the range of Kevin Gasuman's five-year, $110-million deal, but he'll likely command much more given the competition for pitching this winter, and that's where the contract gets uncomfortable. – Wile
Blake Snell: I picked Snell to win NL Cy Young before the 2023 campaign even began, so don't get me wrong: His ceiling is tantalizing. When the two-time ERA title winner is on, very few pitchers are better at missing bats. The problem is that the lefty is entering his age-31 season, will command an enormous payday based on his deserved accolades, and has struggled in the seasons between his ERA titles. From 2019-22, Snell authored a 3.85 ERA and 3.44 FIP over 413 2/3 innings. While he maintained elite strikeout rates and surrendered so few hits thanks in part to an elite Padres defense, he issued 99 walks – the most by a pitcher in any single season since 2012. He's great at missing bats, but he just also misses the zone a lot. That can lead to some extended cold streaks, and it just isn't the recipe for a bona fide ace on a top contender. He's also only thrown more than 130 innings twice in seven seasons (not counting the COVID-shortened season). – Bradburn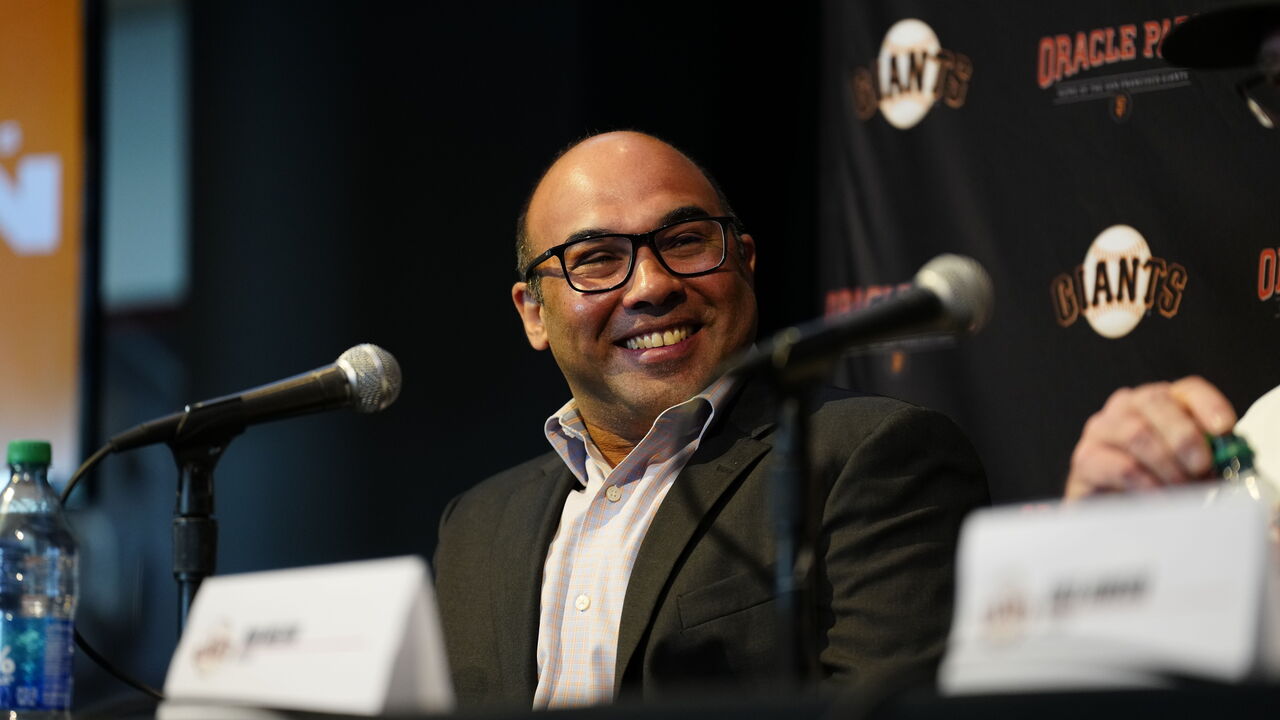 Which team needs to win the offseason?
San Francisco Giants: Last winter, the Giants reached for the stars, only to be snubbed by Aaron Judge before backing out of an agreement with Carlos Correa over physical issues. The result was a sub-.500 club that cost Gabe Kapler his job only two years removed from a 107-win season. We know the Giants are willing to spend and will be aggressive again this offseason. President of baseball operations Farhan Zaidi has been open about these desires, and vocal about his intentions to pursue star Japanese pitcher Yoshinobu Yamamoto. They're likely going to be in on many of the big available bats, including Shohei Ohtani. But it's not enough to just be linked to those players anymore. There's immense pressure on Zaidi to finally reel in his big fish and bring this team back to prominence in the NL West. His job may be riding on it. – Sharkey-Gotlieb
New York Yankees: There are always lots of eyes on the Yankees' offseason, but this winter feels different after the Bronx Bombers posted their lowest winning percentage since 1992. Last season's failure prompted captain Aaron Judge to call for changes, and owner Hal Steinbrenner appeared to agree. This means longtime GM Brian Cashman is on the hot seat to improve an aging Yankees club that needs help all over the field, mainly in the starting rotation and outfield. New York has already been linked to San Diego Padres outfielder Juan Soto, but that might not be enough on its own to return the Yankees to glory in baseball's toughest division. – Mcwilliam
Toronto Blue Jays: The Blue Jays went all in on prioritizing pitching and defense last offseason, jettisoning the likes of Teoscar Hernández and Lourdes Gurriel Jr. and bringing in veterans Brandon Belt and Kevin Kiermaier. GM Ross Atkins' biggest move was betting on outfielder Daulton Varsho and cashing in top prospect Gabriel Moreno. The first season of the trade couldn't have gone much worse for the Blue Jays with Moreno and Gurriel helping the Diamondbacks to a deep postseason run while Varsho slumped at the plate. The Blue Jays have holes to fill, including the likely departure of third baseman Matt Chapman. With the Yankees and Red Sox unlikely to struggle as badly as they did last season and the Rays and Orioles poised to remain competitive, Atkins and the Blue Jays must find a way to set the franchise up for success in October. Toronto only has two more years with Bo Bichette and Vladimir Guerrero Jr. under contract. The clock is ticking. – Goldberg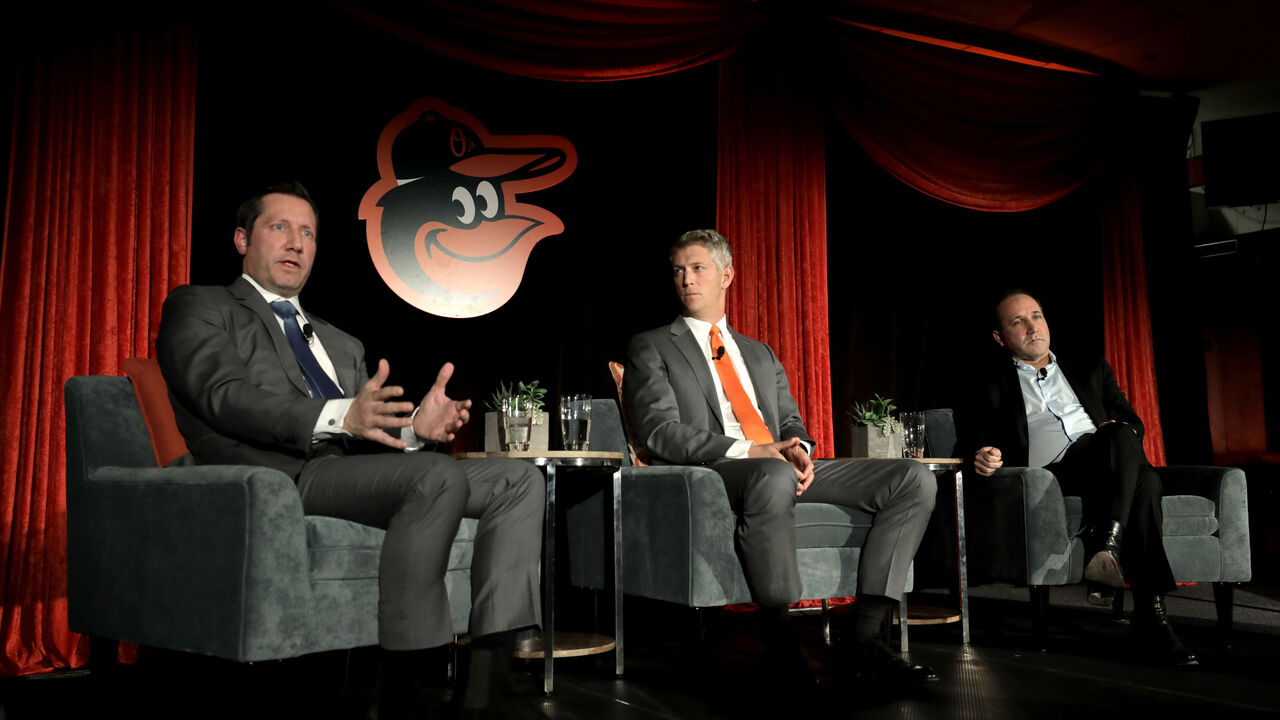 Which contender will have the most underwhelming offseason?
Baltimore Orioles: It should be a no-brainer for Baltimore to spend this winter to supplement a talented roster coming off a surprise 101-win season. But given the success of a young core and a loaded farm system that has more pieces yet to come, it wouldn't be a surprise if the Orioles' front office continues to build from within. Owner John Angelos has already gone on record saying it would be difficult for the club to sign players to $150 million-$200 million deals without significantly increasing ticket prices. The team also wants to keep future financial flexibility in order to potentially sign younger players to extensions. So why spend lavishly when the Orioles are already winning? There's a logical argument to stay the course and continue to bring more young players along, but the Cubs and Astros added bigger stars when they came out of their rebuilds and that put them over the top. Although Baltimore should do the same, it won't be a shock if the O's make smaller moves, much like they did last season. – Wile
Minnesota Twins: The Twins won a playoff series for the first time since 2002 and entered the offseason with some real momentum. Minnesota's financial realities quickly poured cold water on that with Twins president of baseball operations Derek Falvey admitting the 2024 payroll will decrease from a franchise-record $156 million last season. The Twins need to replace Cy Young finalist Sonny Gray and may have to find a center fielder if Byron Buxton's knee issue doesn't allow him to return to the position on a consistent basis next season. Those could be challenging tasks if their ability to spend is limited. – Goldberg
New York Mets: Think of everything the Mets would have to accomplish this winter to rekindle some semblance of hope. It's off to a good start after appointing David Stearns as their president of baseball operations – perhaps the team's first competent executive in years. But still, it's an uphill battle after a season that blew up so spectacularly despite adding Justin Verlander, Max Scherzer, and Kodai Senga while also retaining Brandon Nimmo and Edwin Díaz. So, what do Stearns and Co. have to do for this to not look disappointing? And don't forget, Scherzer was apparently told that the team planned to take a step back next year. What does that mean for Pete Alonso, entering his final year before free agency? There are a lot of ways this could go poorly, and only a few ways this could possibly be perceived as a great offseason in Flushing, barring the addition of Ohtani and Yamamoto. – Bradburn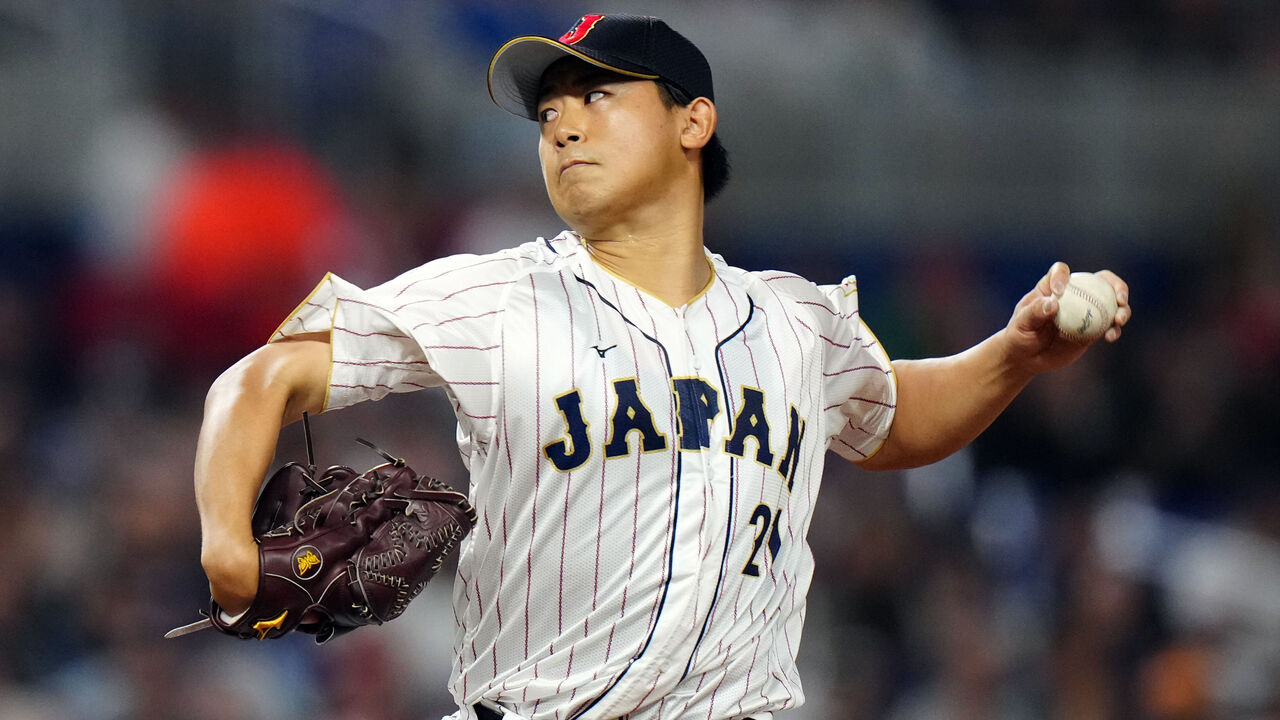 Which FA will be the biggest bargain?
Shota Imanaga: Yamamoto is getting all of the buzz, but there's another star Japanese pitcher who's about to make an impact in the majors. Imanaga posted the Central League's highest K/9 rate (10.6) for Yokohama in 2023, and his 174 strikeouts led all of NPB. He's posted an ERA below 2.85 and a WHIP of 1.00 or lower in each of his last three seasons. The 30-year-old's four-pitch arsenal includes a fastball that closed in on 95 mph during the WBC – he was Japan's starter in the WBC final against the U.S. – and he's also the rare southpaw that throws a splitter. Imanaga shouldn't be expected to serve as an ace in the majors, but he should have no trouble as a solid mid-rotation arm with plenty of experience, and he'll likely sign for far less than what Yamamoto gets. That will likely make the winner of these sweepstakes very happy. – Sharkey-Gotlieb
Rhys Hoskins: Hoskins likely won't command a lucrative free-agent deal like some of his peers after missing the entire 2023 campaign recovering from knee surgery. Now that he's healthy, he should be an appealing target for clubs seeking affordable production at first base or designated hitter. The 30-year-old has never posted an OPS below .794 and he's hit 27 or more homers in four of his six seasons. And since his big-league debut in 2017, Hoskins ranks first in FanGraphs' offensive rating and wRC+ among free-agent first basemen. – Mcwilliam
Kenta Maeda: The right-hander really started to resemble his former self when he posted a 2.81 ERA and 26 strikeouts across 25 2/3 innings over the final month of the season. Maeda has fully recovered from Tommy John surgery that cost him all of 2022. Entering his age-36 season, Maeda won't command a long-term deal, but he has the ability to be a No. 2 or No. 3 starter for a good team. His strikeout, whiff, chase, and walk rates all grade high. The Twins also opted to not extend Maeda a qualifying offer, which is another bonus for teams looking for pitching help. – Wile