The NBA's 2023-24 season hasn't even tipped off yet, but the Milwaukee Bucks have already recorded what's sure to be one of the biggest victories of the campaign.
In agreeing to a three-year extension with Giannis Antetokounmpo, the Bucks struck the kind of blow that will reverberate around the league long beyond this season.
Vulturous rivals had been planning for the possibility Antetokounmpo could reach free agency in 2025, and possibly even hit the trade market a year earlier. Instead, The Greek Freak is now under contract through at least 2027, with a player option for the 2027-28 season.
Though they clung to faint hopes, those rivals likely saw the writing on the wall when the Bucks traded for Damian Lillard. The surprise this week wasn't that Antetokounmpo remains committed to Milwaukee, but rather that the two-time MVP was willing to sign the shorter extension available to him now instead of waiting for a longer, more lucrative deal next year.
It's not the first time a blockbuster acquisition has preceded an Antetokounmpo extension, however.
As the 2020-21 campaign drew near, most assumed it was a foregone conclusion that the Bucks' homegrown superstar would test free agency in 2021. They were coming off two straight postseason flameouts despite posting the league's best record in both years.
Surely, the thinking went, Milwaukee wasn't big enough for the game's greatest talent, especially without even a Finals berth to show for his troubles. The Heat and all their South Beach charm were lining up for another run at a marquee free agent. The Raptors, with team president Masai Ujiri's connection to the Antetokounmpo family, were whispered to be in the mix. Ditto for every bigger-market team that could've carved out cap space.
But then Bucks general manager Jon Horst traded George Hill, Eric Bledsoe, R.J. Hampton, three first-round draft picks, and two first-round pick swaps for Jrue Holiday. Weeks later, Antetokounmpo agreed to what was then the largest extension in NBA history ($228 million over five years). Months later, and with Holiday's help, The Greek Freak led Milwaukee to its first championship in 50 years while earning Finals MVP honors.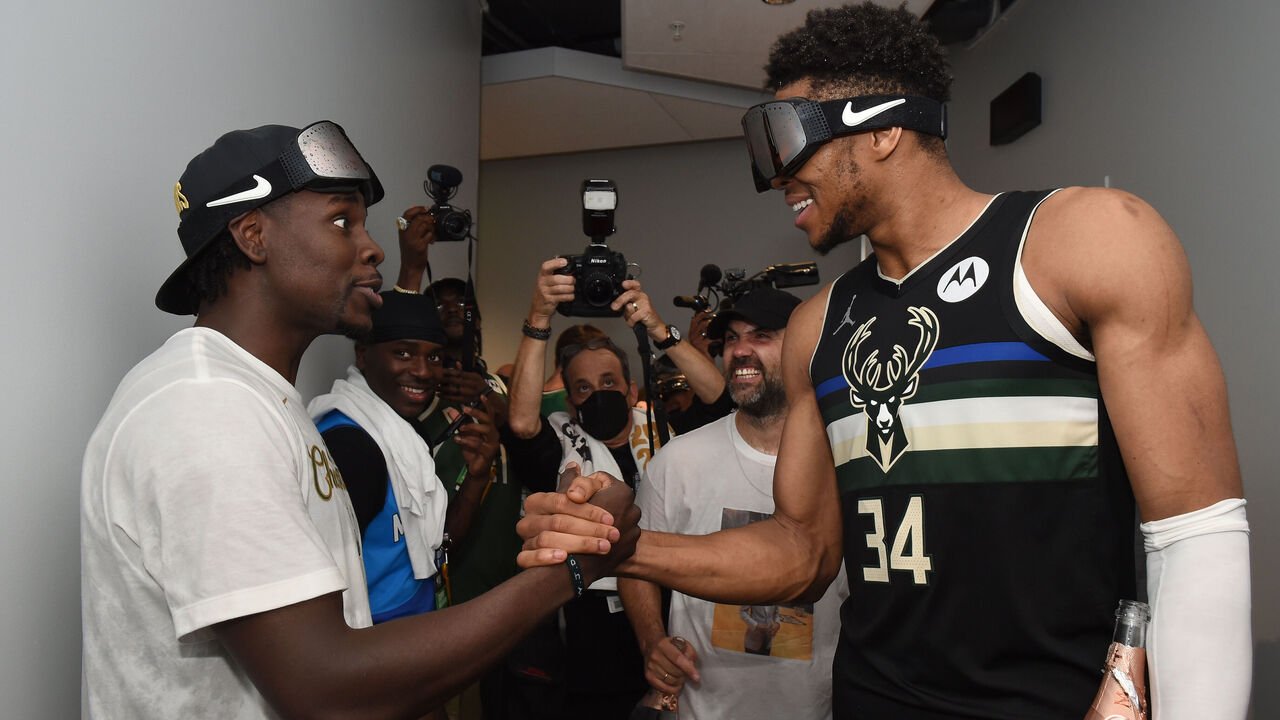 By the time the 2023 offseason rolled around, the smell of champagne had long worn off in the Bucks' locker room. The team was once again at an inflection point and Antetokounmpo's long-term status was up in the air. Coming off a humbling first-round defeat to Miami as the No. 1 overall seed again, the Bucks faced an uncertain future with an aging core, a new coach, and limited assets to meaningfully improve. Or so it seemed.
This time, it wasn't the meddling media or a hopeful rival who stoked fears of Antetokounmpo's eventual departure, but The Greek Freak himself. His message to the only NBA franchise he's ever known was simple; prove you're as committed – and well-positioned – to compete for championships as I am, or I'll find a team that is. He later doubled down on those comments.
While pundits were having a field day projecting Antetokounmpo's next team, Horst was quietly getting to work on another blockbuster. This time, it was Holiday, Grayson Allen, one first-rounder, and two pick-swaps for Damian Lillard. Weeks later, Antetokounmpo was signing on the dotted line.
Who could blame him?
Superstars at the height of their powers have little patience for young players and even less time for future draft picks that'll eventually be used on kids currently in middle school. They want clubs to approach team building with the same sense of urgency they're forced to have during their careers. In the span of three years, the Bucks traded four first-round picks and control of every first-rounder between 2024 and 2030 for Holiday, a championship, and Lillard. You could say Horst understood the assignment.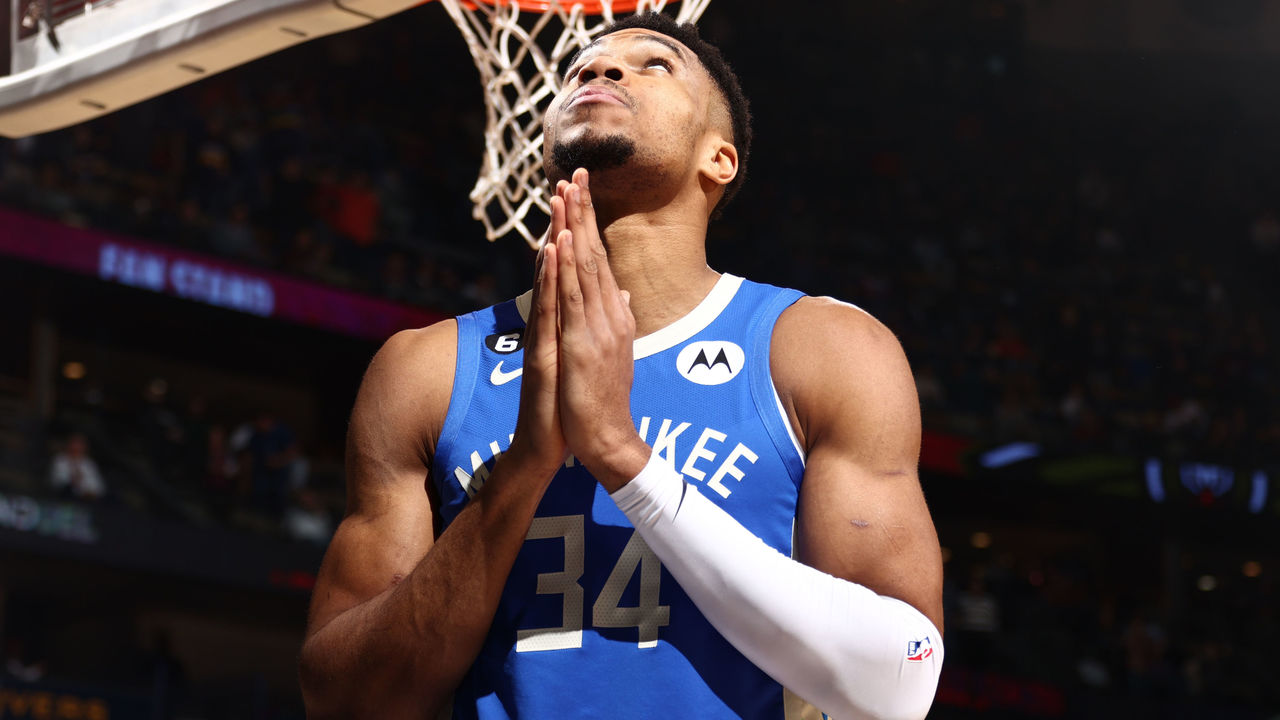 For all the debate over the years about whether or not player empowerment and the player movement it inspires is good for the league, the NBA can look to Antetokounmpo and the Bucks for the blueprint. A star player who found his voice over the years tapped into that hard-earned influence to put pressure on his incumbent team. Rather than cowering in fear or trying to preserve flexibility for a distant future that may not include said star, the small-market Bucks swung for the fences and sold the farm for the second time in three years. Milwaukee has once again been rewarded for that risk tolerance.
No organization is perfect. The Bucks received fair criticism for letting P.J. Tucker walk for tax-saving purposes after winning the championship, and when Mike Budenholzer's rigid coaching philosophies cost them in the playoffs. But for the most part, Milwaukee has spent and maneuvered to build and sustain a winner around its franchise player. The team enters this season with a top-four payroll for the third straight year.
Whether it's ownership's willingness to spend or Horst's fearlessness, the Bucks seem to understand two key truths.
The first is that if you have a championship-level superstar in your midst, no timeframe is more important than the present and the years said star is under contract. The basketball gods may never bless you with such a talent again, so maximize your window of contention when you're actually in one. This is especially true in the age of shorter contracts.
The second is merely an extension of the first, and it's that banners hang forever. With Lillard in tow beside Antetokounmpo, no team is better positioned to hang another one than the Bucks, with both future Hall of Famers now under team control for at least three seasons.
Beyond that, the Bucks have no one else under contract in the final year of Antetokounmpo's new deal, and they'll still be at least three years away from controlling their own first-rounder again when that deal expires. When the time comes, Milwaukee's ability to extend its window of contention will seem limited. Antetokounmpo's future will likely come into question. The vultures will circle. And if Horst is still in charge, the Bucks will probably pull another rabbit out of their hat to shut us all up again.
Joseph Casciaro is theScore's senior content producer.