After a couple of races away, Mercedes F1 boss Toto Wolff returned to the Formula 1 paddock for the United States Grand Prix, and a bittersweet weekend it turned out to be for his team who may be on the right path with their upgrades for a change, however, Mexico next-up should be more telling.
Lewis Hamilton was denied second place when the floor of his Mercedes W14 was worn to the point it transgressed the FIA rules on that section of the car. Thus hours after he celebrated on the podium and attended the top three press conference, the disqualification occurred.
The news of course soured Mercedes' weekend in Austin, but the good news was that the former World Champions, Hamilton in particular looked closer to Red Bull and Max Verstappen than they have been all year.
Speaking ahead of the Mexican Grand Prix this weekend, Wolff looked back on COTA: "Austin was a weekend of mixed feelings. The positives are that the upgrade looks to have given us a step forward in terms of performance. Our pace was strong all weekend and it was encouraging to be in the fight for victory.
"The negative was of course failing to capitalise on our pace with the result. Losing a podium finish hurts and is not a position we want to find ourselves in. The complexities of a sprint weekend and a bumpy circuit caught us out. But rules are rules. We will learn from this and improve. Now we move on to the next race."
Toto: It will also be a good test of our upgrade package in Mexico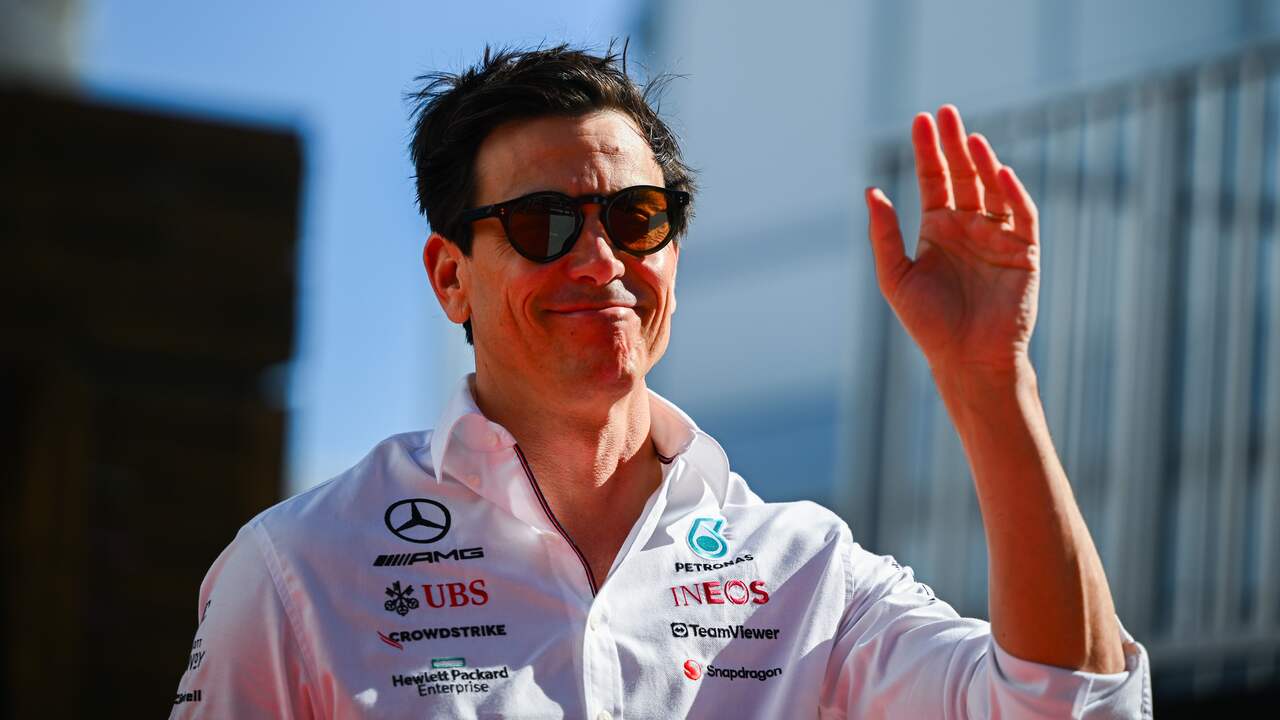 Whatever way it is sugar-coated, the loss of 18 points for the team and Hamilton was a blow to their Championship ambitions, as Red Bull's Sergio Perez saw second place points gap to Hamilton increase, while Mercedes dropped half a dozen points to Ferrari in the F1 Constructors' standings with four rounds remaining, the Reds are now only 22 points adrift.
Next up is the Mexico City Grand Prix, the 23 running of the race at Autódromo Hermanos Rodríguez where Mercedes have won thrice, Hamilton twice, in 2016 and 2019, and Nico Rosberg once in 2015.
In the Mercedes preview, Wolff looked ahead: "Mexico is always an exciting weekend. The fans are super passionate and energetic. The venue also presents a unique challenge with the high altitude. It has a major impact on how we operate the car, and it is always a challenge to find the optimum solution.
"It will also be a good test of our upgrade package; seeing how it performs at a circuit with very different characteristics. That will be useful for our continued learning and development for W15.
"Finally, FP1 will see Fred Vesti in the car for one of our two mandatory rookie sessions. He has acquitted himself well in Formula 2 and I am sure he will do a good job for the team," added Wolff.