Happy Thursday Comrades. It's the big dance this week. As a fan of disruption rugby in 2023 has promised so much only to deliver much of the same.
As always this is a fan run site and any contribution is always welcome feel free to reach out to me at happyman@greenandgoldrugby.com.au be it with an article an idea or an opinion piece.
We also have a submit an article page as the vision is that world domination.
RWC – What Did We Learn
The top end of the game is decided by very fine margins.
South Africa had to go deep into the well to beat a valiant England. 
New Zealand are coming into the final after a relatively easy win over Argentina. 
England should be happy they played well and in the end were beaten by a better team
Argentina should also be proud of there efforts.
Michael Cheica has quietly put together a good RWC resume making a final a ¼ and a semi-final.
The on-field Refs are very good 
Fine Margins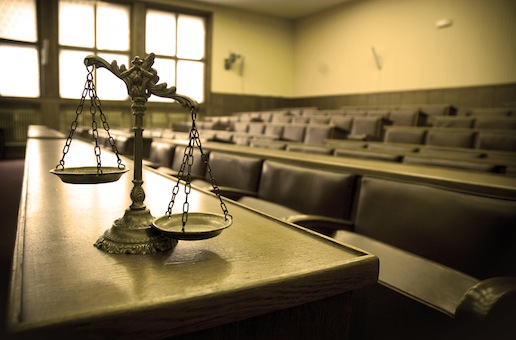 This weekend consisted of two hard fought games. One blew out and the other went down to the wire.
South Africa V England – Some would say a game for the purists. Given I was away on the weekend I did not expect much when watching the game. In the end it was a hard fought battle between South Africa and South Africa Lite (England). 
For mine the fine margin in this game was the try. IMHO the South African Hooker who broke off the ruck was tackles short and got up to go again. SA score of the next phase in the 69th minute. The final Scrum pen was an easy one.
The Myth of the World Cup Cycle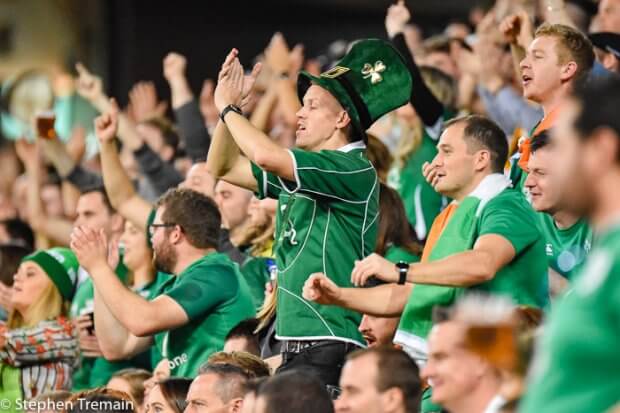 What defines success of failure for a country. The RWC has changed the way countries operate. The fallacy is that for the next three and a half years we hear the rubbish about building depth and blooding new players. IMHO the most important test match is the next one.
Miss me with narrative that only one team has been successful in the last four years. Which as at Monday morning will be either New Zealand or South Africa.
Let's look at the Irish in 2023 they have played 13 games and won 12 at a 92% success rate. 
The English have played 15 won 8 and lost 7 at a 53% success rate.
Many would argue that the English have had a good year while the Irish have not.
Let's not devalue the next 4 years in search of an elusive dream and treat it for what it is a trophy held once every 4 years.
Courtney Lawes to end England playing career after Rugby World Cup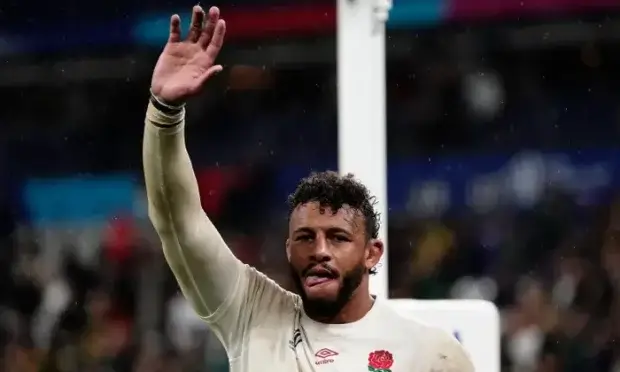 From The Guardian Here
A rare commodity an English player who is genuinely world class who we  admire he would make a great Australian. Enjoy your international retirement. Fun fact his debut was in 2009 and His current international coach was the Captain that day.
Courtney Lawes has admitted the World Cup semi-final defeat by South Africa marks the end of an era after confirming his intentions to retire from England duty after the tournament.
Lawes, who with 105 caps is England's fifth-most capped men's international, will call time on his Test playing days after Friday's bronze medal match against Argentina. He could be joined by a host of others including Dan Cole, Joe Marler, Ben Youngs and Danny Care, who are all also in the twilight of their careers.
"I've said to the boys, anyone that's asked. I think it's time," said Lawes. "I've done four World Cups, so I'm pretty happy with that. This was my last World Cup. The kids are at that age where they need their dad around. It will be good to be with them more, to provide some well-needed structure to the mob.
"It's a bit of an end of an era, but it's been a real honour for me to represent England for so long. It flies by. I'm proud of the journey I've been on. It's not always been the ups. Plenty of downs in there, but I've pushed through."
Lawes added: "I'm not an emotional person really, but it's just been a huge honour for me, to be honest. To be able to finish with this group, it's something I'll treasure forever. I think, as hard as it is being away from your family and stuff like that, you almost have another family. You really feel like that, especially when you're away in camps like World Cup camps.
What Other Leagues Pay By Position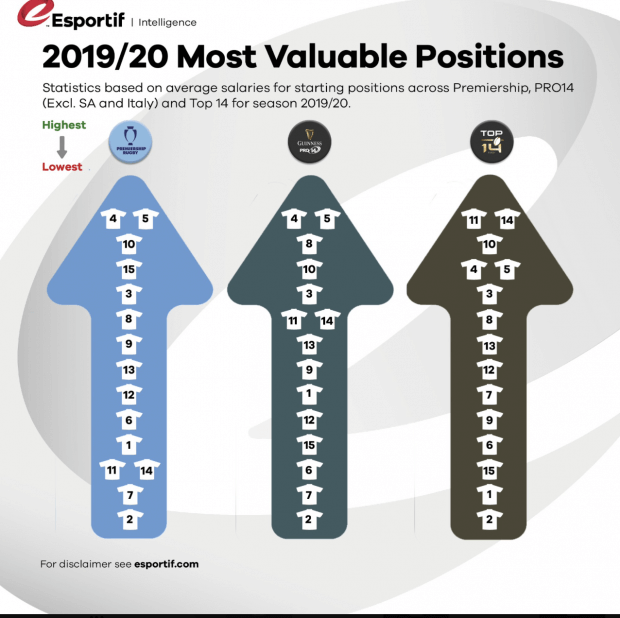 Following on from KARL's excellent piece from yesterday the following shows what other leagues pay by position. I would strongly suggest that Australia look at this and contract more along these lines. 
The reason both NZ and SA are successful is they prioritise 2nd Rowers and Props. In the words of @Nutta Meat and Potatoes first then Gravy.
interesting that all leagues pay Hookers the least.
Hossman with the preview of the final tomorrow