Now that we've reached the (unofficial) quarter mark of the 2023-24 Premier League season, theScore's soccer editors examine some of the biggest questions and storylines that have emerged thus far in England's top flight.
Can Tottenham actually win the league?
Anthony Lopopolo: A penny for Harry Kane's thoughts. After all, this Tottenham Hotspur lifer left for greener pastures precisely because he couldn't win anything in north London. It's funny to see his former side leading the Premier League while current club Bayern Munich trail Xabi Alonso's surprise package Bayer Leverkusen in the Bundesliga. It helps that Tottenham have no European obligations, or else manager Ange Postecoglou would have the impossible task of rotating his otherwise thin squad. All of that is to say that Spurs really do have a chance because they've found scoring elsewhere.
Daniel Rouse: No – but it'll still be a great season. Crystal Palace's Roy Hodgson getting Will Hughes to man-mark Yves Bissouma last Friday indicated managers are already devising effective ways to slow the juggernaut. Spurs could also be punished for a lack of depth. Son Heung-Min must stay fit while there's little goal threat from shot-shy Dejan Kulusevski and scattergun-shooter Richarlison, and there isn't much attacking talent elsewhere in the squad. Micky van de Ven and Cristian Romero have forged a great defensive partnership, but can Eric Dier or Ashley Phillips step up when one is absent?
Gianluca Nesci: Why not? Granted, nobody else in the Premier League is beating their Expected Goal Difference (xGD) by more than Tottenham, who, according to the analytics, are vastly overperforming at both ends of the pitch. They've compiled a goal difference of +13 on the back of a modest +5.2 xGD. That's probably unsustainable, especially when you take the physical demands of Postecoglou's high-octane pressing system into account. At some point, the opposition will convert chances against Spurs instead of spurning them. The numbers suggest Tottenham can't keep this going, but the vibes right now say otherwise. The latter winning out is more fun.
Should Manchester United fire Ten Hag?
Lopopolo: The question should be, what are they waiting for? Erik ten Hag has had a year and a half, and hundreds of millions of pounds to spend, to retool the squad, and the result has been calamitous. Put aside the League Cup for a second. Ten Hag has blown the majority of his budget on former players who've looked out of their depth in the Premier League and big names who can't stay healthy or out of the referee's pocket. "Some of the players he's spent £60-70 million on I wouldn't have had at Huddersfield," longtime manager Neil Warnock said on talkSPORT. The only question is regarding who'd replace him. Antonio Conte is more of the same. Graham Potter was crushed under the weight of expectations at Chelsea. Maybe Zinedine Zidane can bring the joy back to Old Trafford.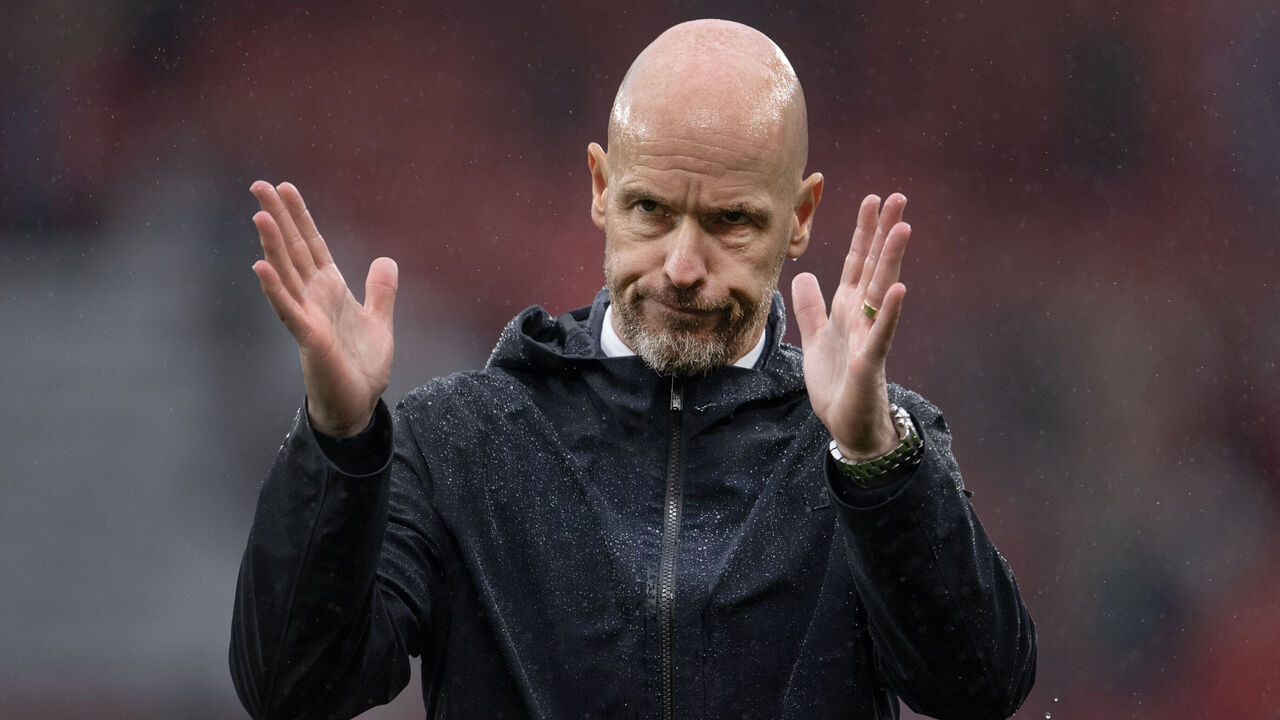 Rouse: Not yet. The Manchester derby was deeply concerning. Sofyan Amrabat isn't a Champions League-grade No. 6, and his replacement at Old Trafford, Mason Mount, was anonymous once again. Antony, the winger bought for €100 million at Ten Hag's insistence, was only worth a late cameo off the bench and should've been sent off. But United's ownership situation and the future of its executive staff need to be resolved first. Making changes amid the current uncertainty increases the likelihood of another serious misstep – or series of missteps – by this once-proud club.
Nesci: Probably. Ten Hag earned plenty of plaudits during his first campaign by getting Manchester United into the Champions League and ending the Red Devils' trophy drought via the League Cup. But things are unraveling at an alarming rate. More concerning than the tumult around the club or even the horrible results – which are the worst they've been through 10 league matches since 1986 – is that there is no discernible style about this team, something Ten Hag was supposed to implement upon his arrival. Injuries haven't been kind, but too often his lineup choices have been baffling, and his plan unclear. What's the Dutchman building toward? On this evidence, it's not worth finding out.
Are Chelsea improving under Pochettino?
Lopopolo: It's hard to tell. Advanced statistics tell us Chelsea are creating enough chances to score more than they have managed and that they should ultimately sit higher in the standings. You can sympathize with Mauricio Pochettino because he can't kick the ball into the net himself. So Chelsea are doing something right. They're getting into scoring positions, and usually, over the course of the season, the law of averages plays out and goals start going in. That said, scoring was a problem last season and never resolved itself. Maybe Chelsea just have a bunch of below-average strikers and decision-makers.
Rouse: Gradually. Pochettino prides himself on being a coach more than a manager, someone who can improve players on and off the pitch and create a strong team dynamic. So, given the mess he inherited at Chelsea, it was always going to take time. The individual improvements from players like Raheem Sterling and Conor Gallagher – the latter of whom has worn the captain's armband after being made available for transfer last summer – along with the promise of Enzo Fernandez, Cole Palmer, and others should give supporters hope that things are steadily getting better.
Nesci: Not really? The failings of the short-lived Graham Potter era remain in place; Frank Lampard's temporary second stint at the helm was so uninspiring that we're not even going to acknowledge it here. But no, seriously, it was a waste of everyone's time. Under Pochettino, the Blues still struggle to turn territorial dominance into goals and continue to throw points away too often. Perhaps Christopher Nkunku's return will solve that issue and Chelsea will surge up the table to a position that more accurately reflects the obscene amount of money spent to assemble this squad. For Pochettino's sake, it must. Otherwise he could quickly end up as the latest in a long line of managers to be chewed up and spit out at Stamford Bridge.
Which summer signing has been most impressive?
Lopopolo: Guglielmo Vicario is the bargain of the summer transfer window. In Vicario, who cost a reported €20 million to sign from Empoli, Tottenham have a ready-made replacement for longtime goalkeeper Hugo Lloris. His new teammates love him already. "We are just very comfortable that he's going to make unbelievable saves," club captain Son Heung-min said after their 2-1 win over Crystal Palace. He could even challenge the previously unshakeable Gianluigi Donnarumma on the Italian national team. Crucially, Vicario is assured with the ball at his feet, making him a perfect fit for Spurs' proactive approach and a serious threat to Donnarumma's status as Italy's No. 1.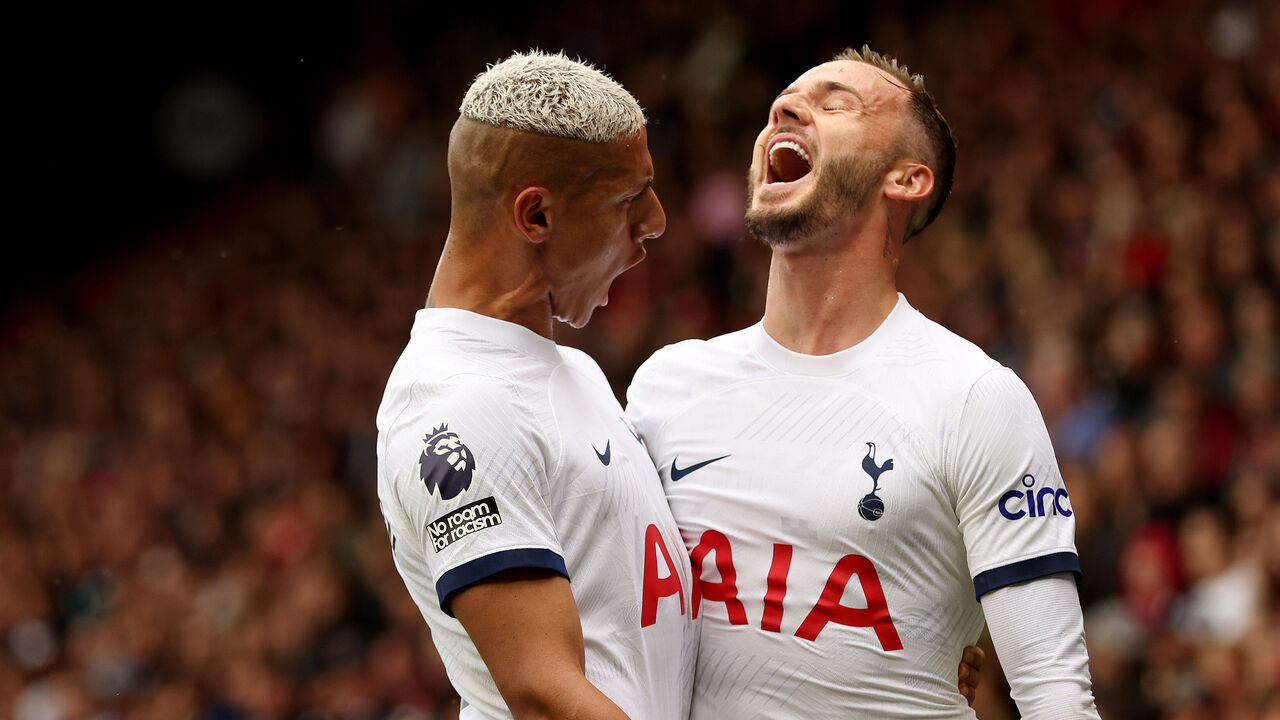 Rouse: James Maddison. It's increasingly rare to see a player handed a free role in the modern game, but Postecoglou's decision to almost completely liberate Maddison is inspired. The Englishman drops deep to collect the ball off Tottenham's defenders, drifts into wide areas, and – most joyfully of all – picks up the ball in the middle and pushes inch-perfect passes ahead of Son. Maddison had eight goal involvements (three goals and five assists) over the opening 10 Premier League matches of the season, making his £40-million transfer from Leicester City look outrageously cheap.
Nesci: Dominik Szoboszlai. Few players in Europe, let alone the Premier League, have acclimated to new surroundings as seamlessly as the Hungarian, who's endeared himself to the Anfield faithful with his all-action displays at the heart of Jurgen Klopp's midfield. A dynamic box-to-box presence, the 23-year-old, together with fellow summer arrival Alexis Mac Allister, has transformed a once lethargic midfield into one of the league's most invigorating units. He's the only outfield player to play every single minute for the Reds in the league thus far and leads the team in progressive passes. Liverpool famously missed out on multiple midfield targets in the summer, but they hit the jackpot with Szoboszlai.
Which summer signing has been least impressive?
Lopopolo: Nicolas Jackson. What a waste of €37 million. Chelsea have to stop overpaying for the flavor of the month. Jackson would've never even been on Chelsea's radar if he hadn't gone on a month-long hot streak toward the end of last season. It didn't seem to matter to co-owner Todd Boehly that the majority of the 12 goals Jackson scored for Villarreal came against bottom feeders. He may care now. Everyone is seeing Jackson for what he is: a streaky player who's unable to handle the workload. Fortunately, Christopher Nkunku's return from injury will limit the Senegalese's minutes going forward.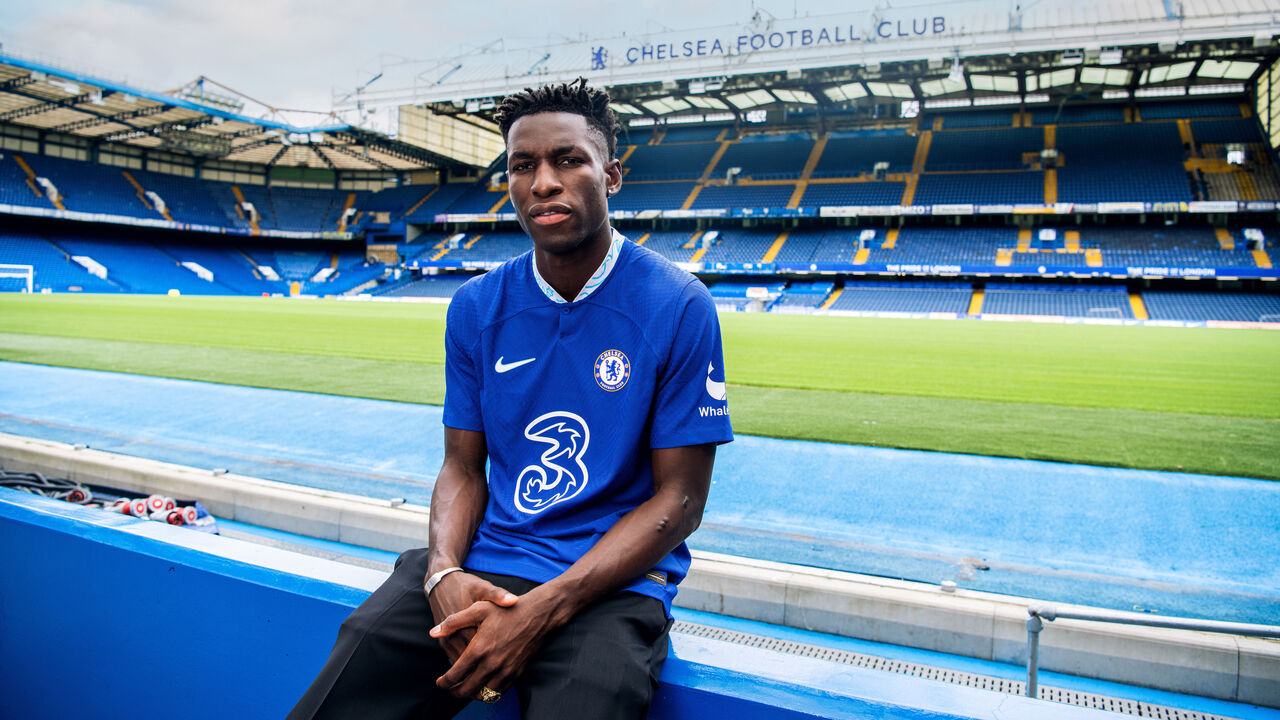 Rouse: Tom Davies. The departures of Iliman Diaye and Sander Berge, and then signing players like Davies, greatly weakened last season's promotion-winning squad. The Sheffield United midfielder has made just three substitute appearances in the Premier League since his free transfer – and that's probably enough. Davies has been on a steady, miserable decline since he scored in Everton's win over Manchester City in 2017 and appears content to live off that one-hit wonder for the rest of his career. He's not someone you want on your side in a relegation battle.
Nesci: Kai Havertz. The price tag may not matter in the grand scheme of things with clubs that boast seemingly unlimited Premier League riches, but it absolutely does matter in a case like this, where return on investment is being taken into consideration. Arsenal spent £65 million for a player who, while undoubtedly talented, looked like an awkward fit in Mikel Arteta's scheme at the time of the signing. Nothing that's happened since has provided evidence to the contrary. Havertz hasn't found his best position with his new team, and with just one goal in 10 league appearances thus far, he's not going to displace Eddie Nketiah as the first choice off the bench behind Gabriel Jesus.
Biggest surprise – positive or negative – so far?
Lopopolo: One of the best teams the Championship has ever seen has turned to mush in the Premier League. What happened to Vincent Kompany's slick-moving, quick-pressing Burnley side? The loss of Nathan Tella can't explain Burnley's regression alone. Perhaps the Clarets simply had more time and space to play high-tempo, risk-free football in the second tier. Teams like Norwich City had issues replicating their football immediately after promotion, and their lack of a suitable Plan B resulted in relegation. If Kompany can't find a way to score goals without shipping them at the back, Burnley will suffer the same fate.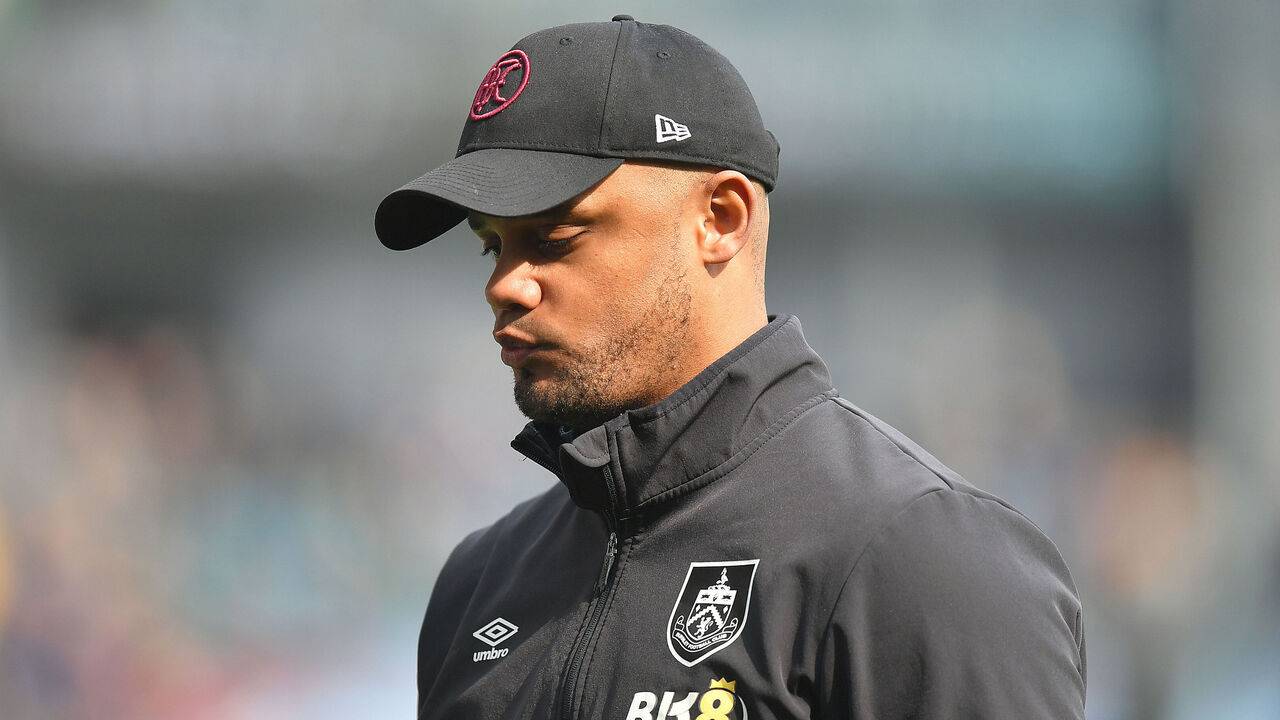 Rouse: "That's wrong that, Daz." The referees' governing body releasing the audio for Luis Diaz's wrongly disallowed goal against Tottenham Hotspur was an unexpected but entirely welcome gift. The recording had a level of awkwardness usually reserved for television's finest mockumentaries and a string of meme-worthy quotes such as, "Well done, boys. Good process." Darren England – or "Daz," if you've been lucky enough to share a stale VAR booth with him – will never live this down.
Nesci: Aston Villa. Last season's turnaround after hiring Unai Emery – which ultimately got them into the Europa Conference League – was wildly impressive. Now Villa are backing it up. They averaged 1.96 points per game under Emery in 2022-23 and have collected 22 points through 10 matches this campaign, which, for now, has them sniffing a top-four spot. And that's despite coming out of the gate with lopsided losses to Newcastle and Liverpool, and losing both Emi Buendia and Tyrone Mings to serious knee injuries. Few would have expected Ollie Watkins to find the Midas touch in front of goal, or for Emery's side to turn Villa Park into the fortress it's become, but both have been welcome surprises in 2023-24.